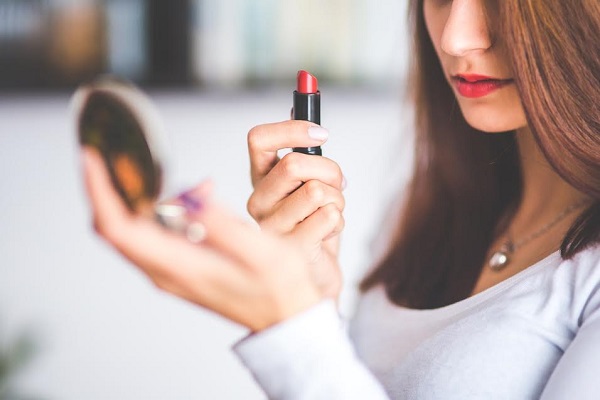 According to psychotherapists makeup symbolizes an adolescent girls eagerness and excitement to become a 'grown up' and explore her attractiveness. However, the age at which a girl should start wearing makeup is a matter of some debate. While some say it's alright to start using mascara and a bit of lip gloss as early as the age of 12, others say that there isn't really a specific age a girl should put on maquillage.
A Word from the Experts
According to parenting experts, by the age of 10 children hold half of the control over their lives; which means they could easily start wearing makeup even without your permission. Since these are the years during which children start to explore their personality more and more each day, it's vital that every issue is dealt with calmly and through pleasant conversation. Wearing makeup to school this early, even if it's just a lipstick or a mascara, is inappropriate. Therefore, parents should try to explain to their daughter that she could experiment with makeup at home, but that she's still too young to wear it to school or other social events. Not only is it inappropriate, but unnecessary and bad for her skin. To ease up the process of accepting this fact, the experts say it's a good idea to let your little girl wear a lip balm with a bit of shimmer.
Furthermore, between the ages of 10 and 12 using a little bit of lip-gloss can be a great way to introduce your daughter to the world of makeup. After she turns 13 she could maybe wear a bit of foundation, but only if she starts to break out and wants to cover up pimples. Once she's in high school she could start using some blush, an eyeliner and an eyeshadow. After she's 18 she should already have some kind of a makeup routine that'll help her look natural even with makeup.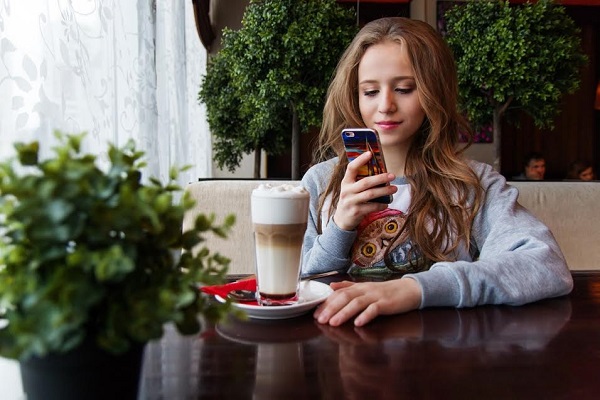 Parents' Point of View
I believe many parents would disagree with the fact that 13 is the suitable year for a girl to start wearing a foundation since their skin is still so young and developing. What's more, the foundation will only close the pores and make the breakouts even worse. It's important that you explain to your daughter that she's beautiful without any makeup and that she should only start to use it when she's old enough and if she needs to cover up some unflattering part like dark circles.
Considering nowadays many young girls start wearing heavy makeup even before they're 15, it can be challenging to explain to your daughter that she doesn't need that much cover up because it will look unnatural on her young skin. Even though they're probably already following all the latest fashion news and makeup trends at the age of 16, that doesn't mean they should look like they've just stepped out of a fashion magazine. The later they start using makeup the longer their skin will look young and fresh. What's more, teenagers tend to go by "the more the better" motto, so their makeup looks unflattering. Instead of accentuating their beauty, it only makes them look unnatural and sometimes even ridiculous. Therefore, be sure to explain to her that if she really wants to wear it in her teenage years, she should know how to apply it first.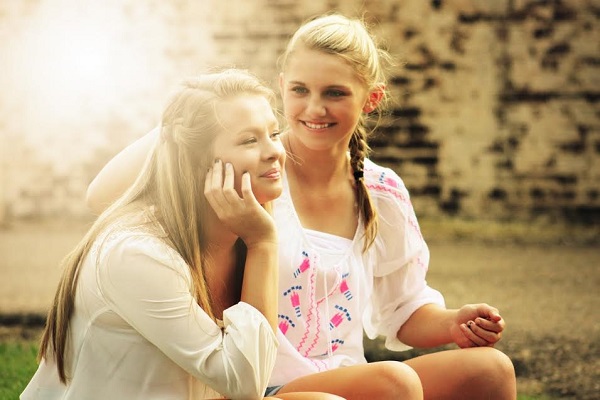 Final Thoughts
Makeup is one of the best tools that can accentuate a woman's natural beauty. Ideally, grown women are the ones who should use it, while teenagers should think twice before doing so. Their young skin is beautiful and doesn't need any improvement that early in their development. The later they start wearing makeup the fewer flaws they'll have to cover up.
How old were you when you started to wear makeup?
FT&PD
Suz
---
Thank you to guest writer:
Emma Lawson is a passionate writer, online article editor and a health enthusiast. In her spare time, she likes to enjoy her cup of matcha tea and write articles to spread mindfulness and positive thoughts. She also strives to suggest innovative home remedies that can help you to lead a quality and long life. You can follow Emma on twitter @EmmahLawson.