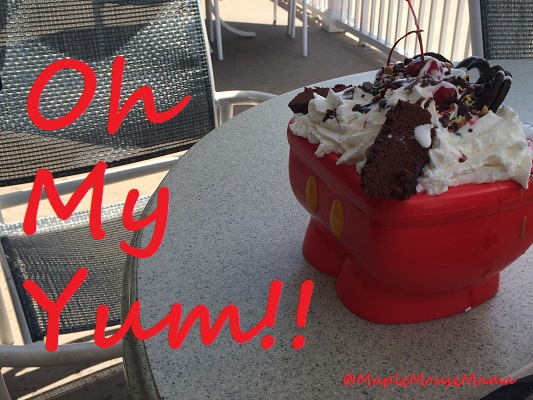 For the first time ever, when my family was at Walt Disney World for the amazing Disney Social Media Moms Celebration (Disney SMMC), we stayed at the elegant Yacht Club Resort. One of the great features of this resort is that it is literally attached to it's sister, Disney's Beach Club Resort, so we got to enjoy the amenities of both. One of those benefits was the dining and for today's Wordless Wednesday post I wanted to share a photo or two of a place my daughter and I have wanted to check out for a few years now.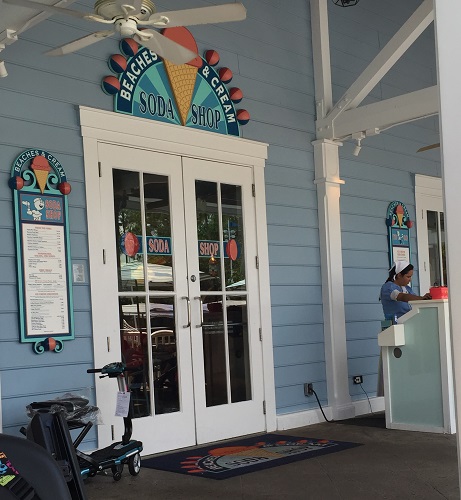 Beaches & Cream Soda Shop is an old-fashioned boardwalk-style ice cream shop that reminds one of the Atlantic seashore in times gone by. You can dine in and listen to some oldies on the jukebox while sharing a malted milkshake with your loved one or relish in a burger that gives comfort food new meaning.  Beaches & Cream is very popular and Advanced Dining Reservations are recommended, but the good news is they have a to-go counter. Emily and I splurged a little and tried out a fan favourite. Well, the mini version of it. 🙂 Behold, the Mini Mickey Sink!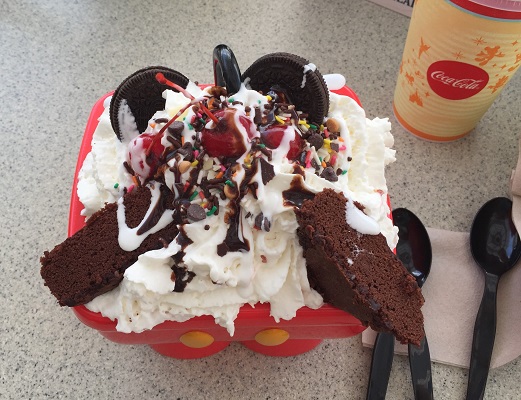 Beaches & Cream has a beautiful array of deserts to chose from, with ice cream being the center of attention. What is your favourite chilly dessert?
FT&PD
Suz
**Read more about the Disney Social Media Moms Celebration! 
Disclosure: I paid a conference fee to attend the 2016 Disney Social Media Moms Celebration, but was provided with discounted lodging and park tickets as well as complimentary items. All opinions shared are my own.