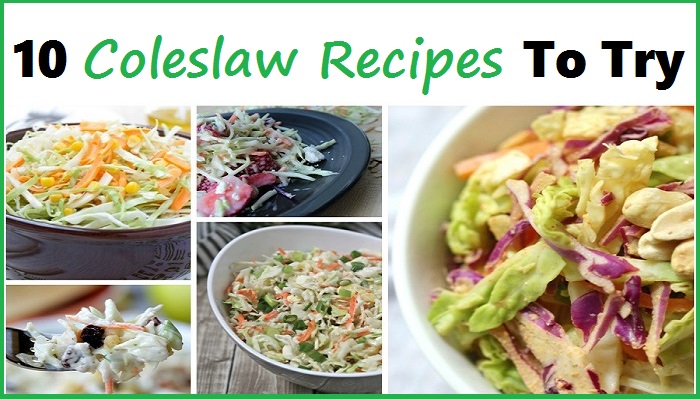 Much like the very distinct difference between Coke and Pepsi, no two coleslaws are alike. Oh sure they share some of the same ingredients, they have to, but flavour, texture and yes, even the colour of a slaw can make it or break it. At least for me.  I love me some good coleslaw. 🙂
Fortunately, I have found some really great recipes for coleslaw; enough to last the entire summer and then some. They are all so yummy sounding and delicious looking that I am hard pressed to pick three or four favourites let alone just one. Check out these creative takes on the traditional coleslaw and maybe you will find a favourite too!
Apple Raisin Coleslaw from The Farm Girl Gabs
Cabbage Carrot Slaw from Natalie's Health
Cashew Coleslaw Salad from Dukes and Duchesses

Cucumber Tomato Slaw from Merry About Town
Easy Broccoli Slaw from Tammilee Tips
Homemade Coleslaw Recipe from Every Day Savvy
Pineapple Slaw from Cooking in Stilettos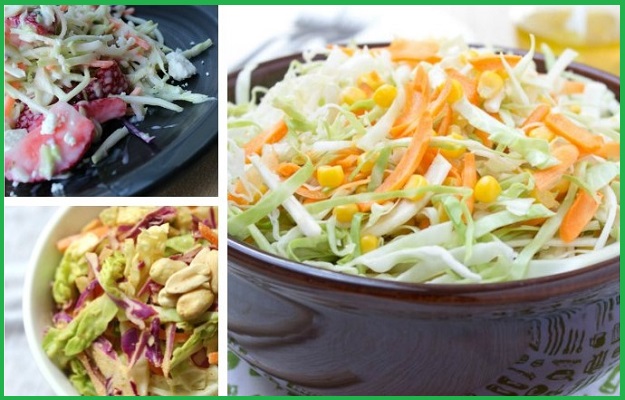 Smokey and Sweet Peanut Slaw from Strength & Sunshine
Strawberry Broccoli Salad from Having Fun Saving
The Tastiest Coleslaw from Nemcsok Farms
Which slaw recipe has piqued your interest? Will you be making one for dinner tonight? 
FT&PD
Suz
**We have more great recipes here. Check them out!