Coral is one of my most favourite colours and this year it has been chosen as Pantone's 2019 Colour of the Year! I love that coral can be worn with so many other shades, whether they are neutrals, darks or brights. Depending on the product and where it is on your person (for example a lipstick or nail polish), coral can take on different undertones, creating a whole new shade to show off! And the warm weather is the perfect time to do it!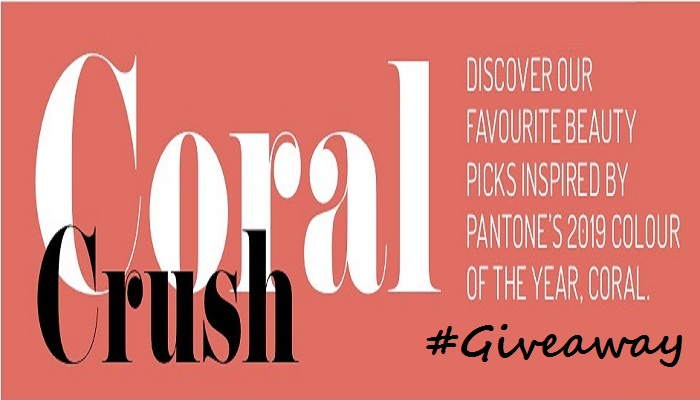 According to Pantone, the hue called Living Coral is:
"An animating and life-affirming coral hue with a golden undertone that energizes and enlivens with a softer edge. Vibrant, yet mellow Pantone 16-1546 Living Coral embraces us with warmth and nourishment to provide comfort and buoyancy in our continually shifting environment.
In reaction to the onslaught of digital technology and social media increasingly embedding into daily life, we are seeking authentic and immersive experiences that enable connection and intimacy. Sociable and spirited, the engaging nature of Living Coral welcomes and encourages lighthearted activity. Symbolizing our innate need for optimism and joyful pursuits, Living Coral embodies our desire for playful expression.
Representing the fusion of modern life, Living Coral is a nurturing color that appears in our natural surroundings and at the same time, displays a lively presence within social media."
Whew, I never knew a colour could sound so good! I typically wear coral on my toenails in the summer, but now that this lovely shade is the Colour of the Year, I think I will broaden my horizons a bit and see what else I can find. Here are some ideas: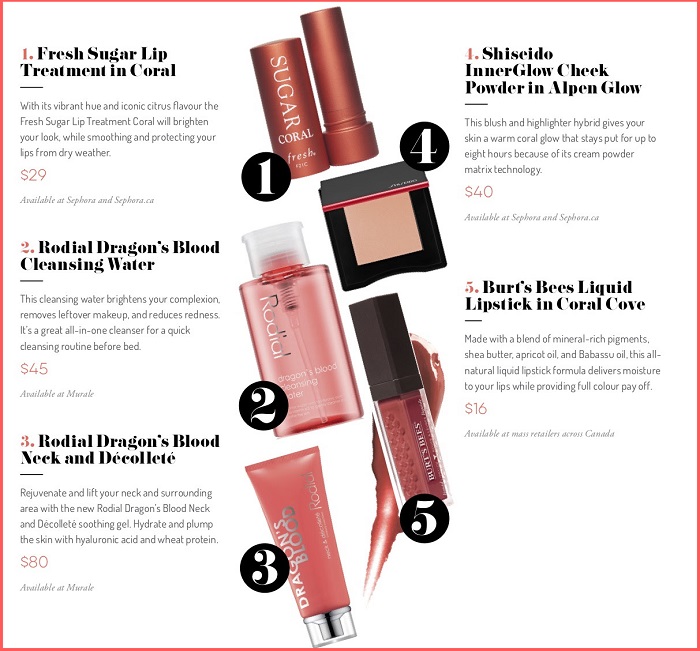 The Giveaway
To help you enjoy some more Coral in your life a lucky MapleMouseMama reader will win a Coral Beauty Prize Pack that contains Burt's Bees Coral Cove Liquid Lipstick, Fresh Coral Sugar Lip Treatment and Rodial Dragon's Blood Neck and Décolleté!! To be eligible to win please complete the Rafflecopter below with your qualifying answers. This giveaway is open to Canadian residents over the age of 18. Please read our giveaway rules before entering. This giveaway will end on May 29th, 2019 at 11:59pm.  Good luck!! 
If you were to paint your toenails, what colour are you most likely to try out first? Share in the comments and to be entered to win this great prize!
FT&PD
Suz
**Disclosure: I was gifted products to try out from Devon Consulting. All opinions are my own. 
**If you would like me to review your product, service, restaurant or travel destination, please send me an email at rudges2@gmail.com or tweet me at @MapleMouseMama.