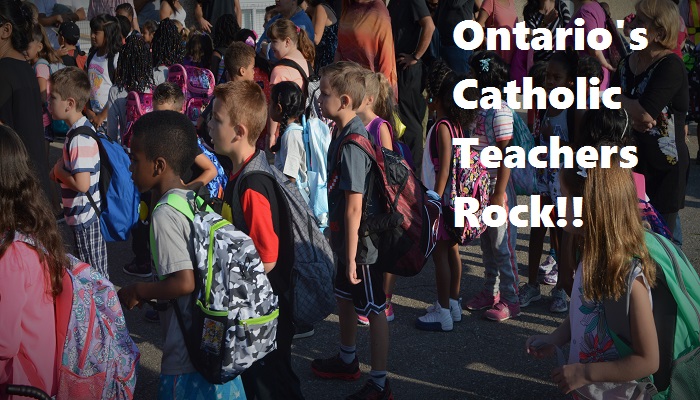 In the next few months, my daughter will be leaving behind the safety net of elementary school and heading off into the unknown of high school. Although this is a natural course for her to take, it has stirred of up feelings of apprehension and caused her to doubt her own abilities. Fortunately, my daughter and her fellow students attend a wonderful Catholic elementary school and have their amazing Grade 8 teacher by their side.
Few people can say they love their work and their students enough to delay retirement by a full year, but that is exactly what this fine educator did. My daughter has always been in a split class and so she was blessed to have the same teacher two years in a row. While Mrs. C. has taught all grade levels and enjoyed different aspects of each, she shared with several parents during our Christmas Mass last year that in the final year of her students' elementary career she really has the opportunity to see them discover things about themselves that indicate what type of adult they will soon be. And that evolution is something she is both proud and excited to be a part of.
It was at that same Mass where I mentioned to Mrs. C. that Emily said the talk of retirement was on the table for the end of the 2016 school year. I can clearly recall saying that there would be some very unhappy Grade 8's next year if that were true, but good for her for taking this next step in her own personal journey. I knew that Mrs. C. came from a large family of educators, with her son's following in her footsteps and even her own sister, so making the decision to leave it all behind would be difficult. After all, teaching is in her blood.
I was truly shocked when she told me she was reconsidering her decision and thinking about delaying her retirement by a full year. Mrs. C. shared with me that she really loved her current class of kids, both grades seven and eight. She said they all had this great capacity for learning and being empathetic towards one anther and she wanted to see that through. I was blown away by her obvious affection and respect for her students. It was heartwarming.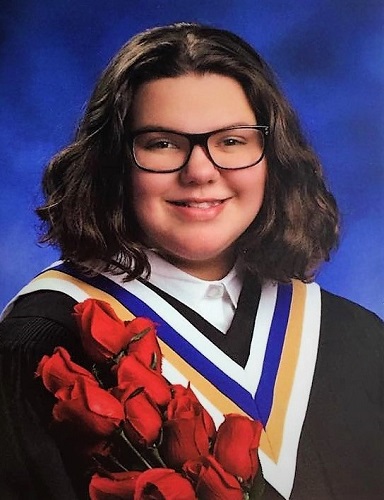 As this past school year got underway all my daughter could talk about was attending high school soon. The nervousness would come and go with excitement being her chief emotion. There was one big change though and it was a challenge to get accustomed to – a stricter homework regime. It seems that part of preparing for high school is getting used to more work and Mrs. C. was right on top of things, making sure her students understood this. When several students voiced their displeasure at the extra work, Emily told me that Mrs. C. was not only willing to offer extra help to anyone who needed it, but give extensions on deadlines so that the pressure was taken off. I know this helped many students learn to adjust, with my daughter being one of them.
The willingness to go above and beyond the call of duty is typical of all the teachers my children have been fortunate to work with over the years. Ontario's Catholic Teachers is comprised of educators who believe that the material they teach should not just be about the basics like reading and writing. It needs to provide more food for thought so that our children become considerate individuals, not just people reciting facts. They are teaching them Lessons for Life.
Mrs.C. not only felt compelled to stick around to help her students navigate the complex transition to high school, she also devised ways to help them grow their strengths. As a result, every member of the class is writing a Valedictorian speech to share at the end of the year. While one student will ultimately stand before his or her peers, they will all know that their wonderful Grade 8 teacher believed in them.  When reading over my daughter's I was moved to tears to see how much love she had for her school community and her teacher. The impression that Mrs. C. has made will be everlasting.
Do you have a favourite teacher you remember from your childhood? What grade did they teach you?
FT&PD
Suz
This post is part of the YummyMummyClub and Ontario's Catholic Teachers #CatholicTeachers sponsored program. I received compensation as a thank you for my participation. This post reflects my personal opinion about the information provided by the sponsors.