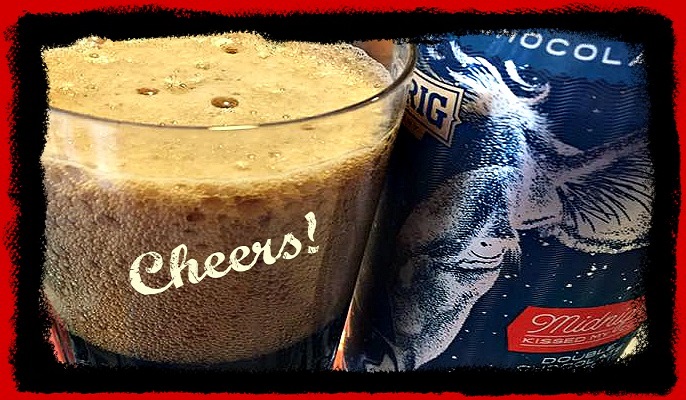 When it comes to favourites, Canadians have a few passions we like to talk about – hockey, our love of Tim Horton's coffee (or Timmie's as us locals call it), our beautiful natural spaces (Muskoka, anyone?) and beer. Or craft beer, to better describe it. After a long day of tending to the grapes in the Niagara Wine Region, producing hydroelectric energy along our many rivers or snowshoeing in Algonquin Park, it is nice to unwind with a beer produced right in our own backyard, in Ottawa, Ontario. The capital city of Canada is known for many things, like being the seat of our government, home to the National Gallery of Canada, the Canadian War Museum and the Ottawa Senators hockey team; containing the Rideau Canal, the oldest operating canal system in North America and a UNESCO World Heritage Site and the place where craft beer is perfected at Big Rig Brewery.
"Founded in 2012, Big Rig Brewery is led by brewmaster Lon Ladell. With 20 years of experience, he expertly reinvents traditional styles and creatively crafts emerging ones. It's no surprise the brewery has won numerous awards in a short span of time for its standout beer including New Brewery of the Year in Ontario (2013), 19 medals at the Ontario Brewing Awards and one gold medal at the Canadian Brewing Awards."
When the end of the day comes, what do you reach for? A soda to soothe you after a long day? A water to while away the evening hours in front of the TV? Or tea to tempt sleep to come early? All of these beverages have their place but do you really want to celebrate the holidays with the same old drink you have every day? After a bit, even wine can get, well, wearisome. 😉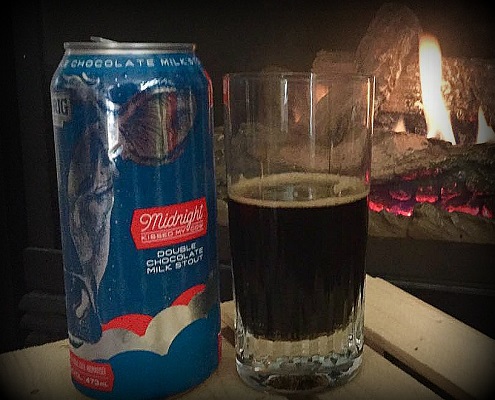 This year I want to challenge you to try something new and fun! Something you can't get every day, but will soon wish you could. Ontario craft beers offer just that sort of excitement and longing, especially when you try a seasonal offering from Big Rig Brewery. The current favourite in my household is – wait for it…. Midnight Kissed My Cow! Yes, you are reading that correctly. This double chocolate milk stout has a healthy dose of Belgian cocoa and English chocolate malts in it.  Coming in at 5.6% alc./vol it has just the right amount of creamy milk sugar to create a full, smooth, stout that perfectly balances sweet and roasty. Midnight Kissed My Cow is the perfect liquid refreshment to share with family on a chilly winter's eve while you decorate for the holidays or to ring in the New Year with, but like all good things it is here for a limited time only. Make sure to pick some up at your local LCBO before the end of the year.
Here's a suggestion: with all of the outdoor fun to be had right now, like the Santa Claus parades, strolling the neighborhood to check out the lights or even visiting neighbors to drop off some holiday cheer, try adding Midnight Kissed My Cow to your "thermos" instead of hot chocolate. I guarantee you will be warmed up in no time and enjoy the journey getting there just a bit moo, I mean more. 😉
**UPDATED**
This giveaway has ended.
The Giveaway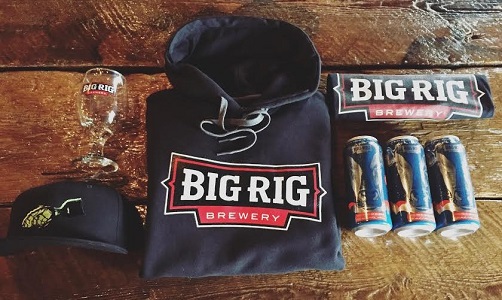 How cool is this? One very lucky MapleMouseMama reader is going to win their own Big Rig Brewery Prize Pack containing a 4-pack of Midnight Kissed My Cow, Big Rig Brewery merchandise and a $25 LCBO Gift Card!! (Please note the prize may vary from the photo above. LCBO gift card is valid in Ontario only.) To be eligible to win just complete the Rafflecopter below with your qualifying answers.  This giveaway is open to Canadian residents over the age of 19. Please read our giveaway rules before entering. Please note that with the busy holiday season there is no guarantee the prize will arrive before Christmas, but we will do our best! This giveaway will end on December 15th, 2016. Good luck!
With the great line up of craft beers to be found at Big Rig Brewery it is hard to pick just one. Have a look here and tell me which one sounds appealing to your taste buds. 🙂
FT&PD
Suz
**Be sure to enter the many giveaways we have going on right now, including ones for cash!!
**For lots more great gift giving ideas, please check out the #MMMGiftGuide!
**Disclosure: This post is sponsored by Big Rig Brewery. In exchange for this review, I have received special perks in the form of products and/or compensation.  All opinions on this blog are my own.