As parents we want to encourage our children to participate in educational activities as often as possible. That's why  STEM products, like the Kano Motion Sensor Coding Kit, are increasing in popularity. There are several fantastic STEM toys out there to encourage your little ones to creatively play while also participating in something educational. Mom or dad might just find themselves playing with, or should I say "testing" a few of these products as well. 🙂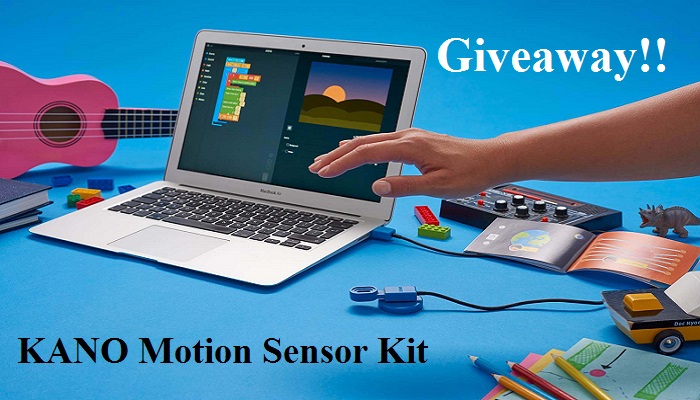 What are STEM toys?
STEM is an acronym for Science, Technology, Engineering and Math. Any toy that can foster or teach one of these subjects, can be referred to as a STEM toy. Teachers and parents like to use these STEM toys to help build and reinforce crucial learning traits in a fun and exciting way. When kids are having a great time, they often don't realize that they are also learning. I find that is the best way for my ten year old son, William to learn. He has an instant dislike for anything resembling school work, but if you say it has to do with tech, art or coding, he is all in! 
The Kano Motion Sensor Kit
When talking about fantastic new STEM toys, the Kano Motion Sensor kit is a perfect place to start. Learning technology is important for children and this kit is a fantastic way to facilitate their love of learning. Currently, technology has become something that many of us rely on for different aspects of our lives and this fun STEM toy can help your little ones to learn more about it. William has a keen interest in learning to code as he plans to make his own video game someday. Kano has excellent products to help introduce him to this world!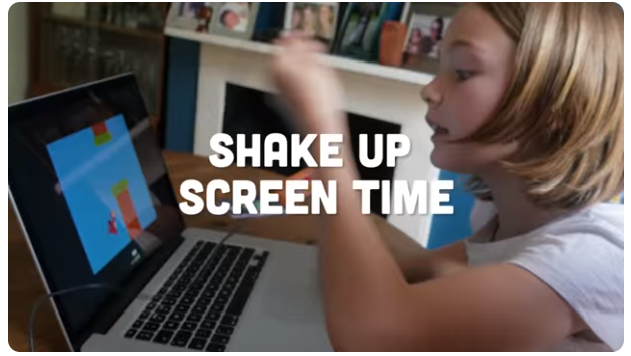 What is the Kano Motion Sensor Kit?
This motion sensor kit is one of Kano's simplest coding kits. Your children can plug it in, connect the pieces and participate in over 30 different step by step coding challenges. They can make games, art and music by tapping, drawing, playing and creating.
Build the Sensor
This kit allows you to build a motion sensor by yourself; all you have to do is follow the book and learn how it works.
Participate in Coding Challenges
With over 30 different fun stories and challenges to show you how to code, your little one is bound to learn quickly. Learn logic, drag blocks, play with sound and movement and create something magical. This is a great way for experts to expand upon their knowledge and beginners to get simple instructions when it comes to Javascript, Python and Terminal commands.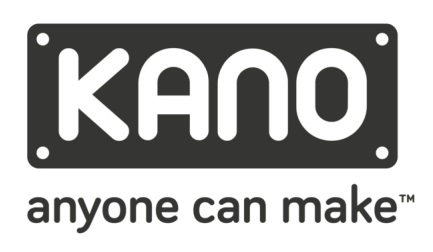 Create Something Wonderful
Make your own exciting and engaging games to get people up and moving! You can even plug in two sensors to play with a friend. From art and games to music and fun, create something wonderful by simply tapping, drawing, playing and creating.
What Age is the Kano Motion Sensor Kit for?
Kano is designed for almost all ages and skill levels. If your little one can read, they can start to play with these toys. They can play alone, or play with their parents, learning as they go. It is a great way to bond over a shared interest and mom and might even learn something new. I know I sure did. 🙂
Kano World: Free Creative Community
When it comes to coding and learning with the Kano Motion Sensor Kit, your little one will have access to a free creative community with Kano World. Your kids can make, share and play with games, art and music created by a variety of people in over 80 different countries. This can be an extremely inspiring experience for your little one, allowing them to see the code behind an abundance of different creations, tweaking it to make it their very own. I love the fact that my son can find people who "speak the same language" he does, get help and share his own creations with others who will truly appreciate what he has made.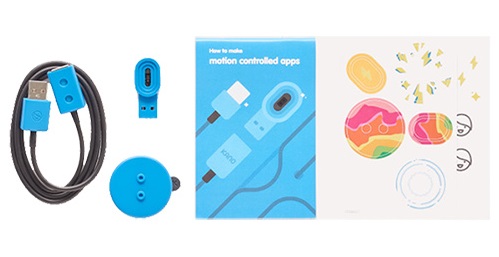 What's in the Kano Motion Sensor Kit?
Motion Sensor – This allows you to make movements in order to move other objects.
USB Cable – This allows you to connect the sensor to your device or computer.
Story Book – Learn how sensors work and follow the simple steps to create something spectacular.
Suction Cup – This allows you to stick your motion sensor to any surface without risking it moving or falling.
Stickers – These stickers allow you to personalize your kit.
The Giveaway
This Kano Motion Sensor kit is perfect for children of all ages and we would love for one reader to win their very own! To be eligible to win please complete the Rafflecopter below with your qualifying answers. This giveaway is open to Canadian residents over the age of 18. Please read our giveaway rules before entering. This giveaway will end on March 21st, 2019 at 11:59pm.  Good luck!! 
With everything you can do with with the Kano Motion Sensor kit, what would your child like to check out first? My son was extremely excited to learn how to code, but also wanted to create art right away! 
FT&PD
Suz
Disclosure: I was gifted a Kano Motion Sensor Kit to facilitate this review. All opinions are my own.