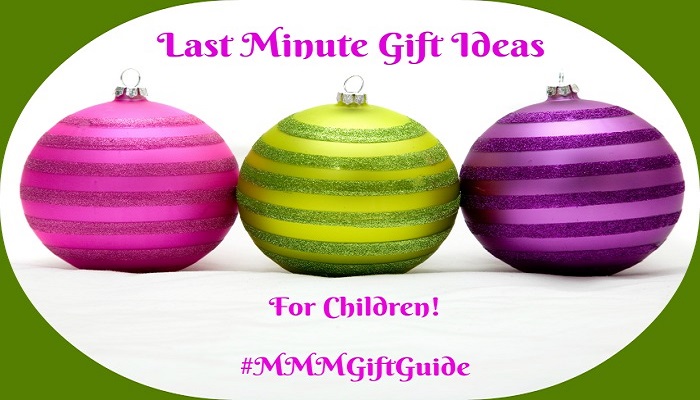 As my eight year old reminded me earlier, there are only five more sleeps until Christmas! Last minute gift ideas are something I almost always need, whether it is for the children, my husband and the big one – the school teachers. Luckily, I have a few ideas up my sleeve this year to make the stress of last minute shopping, for the kiddos at least,  easier to swallow than a glass of eggnog.

Minnie's Happy Helpers Pet Carrier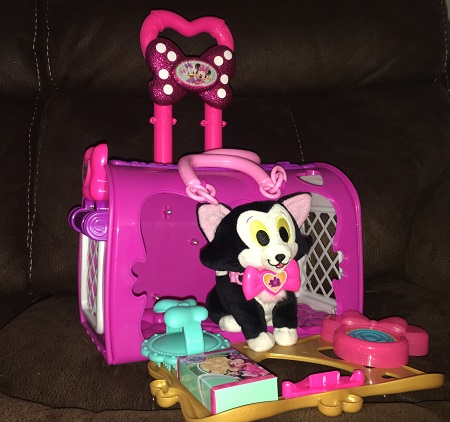 The fun never stops with Minnie's Happy Helpers Pet Carrier! Children can bring their favourite furry friend with them wherever they go. This adorable pink carrier comes with Minnie Mouse's plush kitty Figaro but it will fit many other stuffies. The set is on wheels, like real luggage and has an extendable handle for toting along. There are also six sweet accessories including a 2-in-1 food and water bowl, pet brush and kitty collar for Figaro. It is the sweetest gift you can give to your little animal lover. 🙂 

Break Free from YULU Toys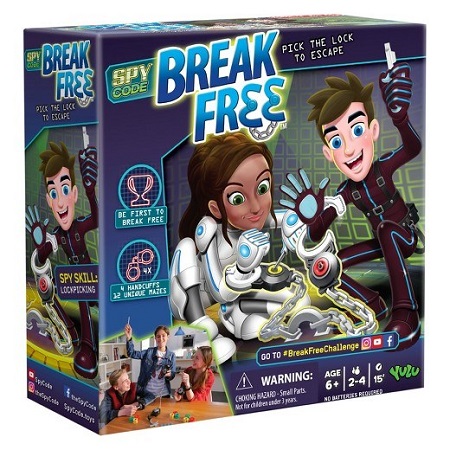 Break Free is a new and challenging action skill game full of urgency, suspense and loads of fun! The object is for players to race to pick the lock on their handcuffs as fast as they can and before everyone else. With mazes to negotiate and different colours to mark the level of difficulty, each round is unpredictable. Earn points to win the game! You can record your challenge and upload it to social media using #BreakFreeChallenge to see how others are doing as well.
Safe Breaker from YULU Toys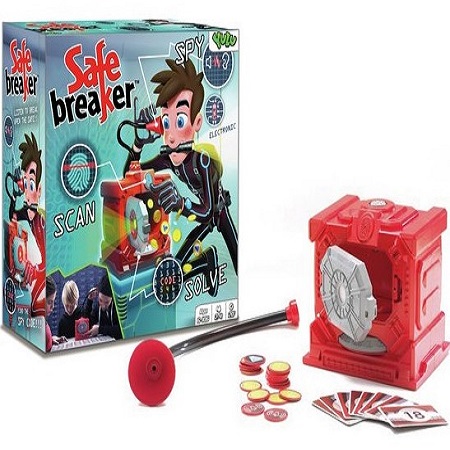 Calling all top-secret spies! Safe Breaker is a new electronic game that combines spy skills, memory and a bit of luck. It challenges players to crack the code and break into the safe! Combinations, fingerprint scanner, coins and more. This game is full of excitement and will keep you on your toes. Be careful not to alert the police if you want to win!
Operation: Escape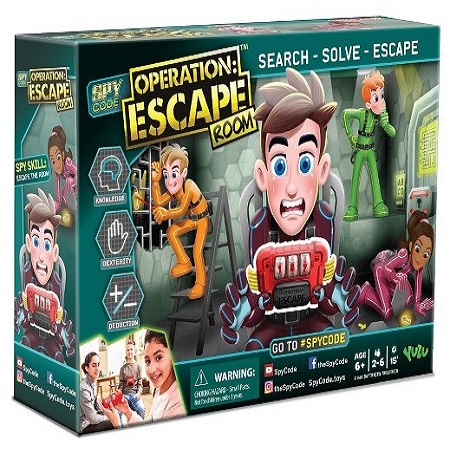 Escape room growth has been exploding across the nation – escape rooms are popping up everywhere! Kids love them for the fun and excitement and adults enjoy them for the challenge. It is a great way to do things with the whole family. Operation: Escape is a new interaction game that taps into the escape room trend by combining skill, strategy and teamwork to search, solve and escape the room before the time runs out! 

Hamsters in a House Play Set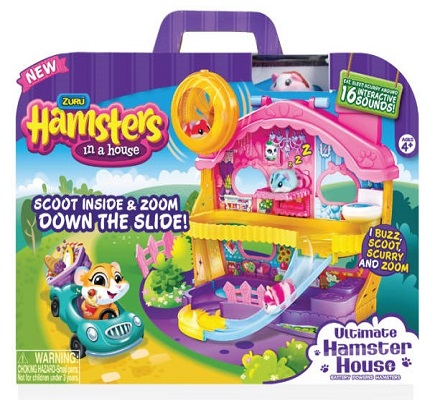 The cute Hamsters in a House play set is sweet fun for everyone and it allows children to stretch their imaginations and interact with the personality-filled Hamsters in their customized hamster-sized worlds. Series 2 has adorable new Hamsters as well as highly detailed food-themed sets and accessories. They are perfect for ages 3 and up.
Little Hamster Bakery Play Set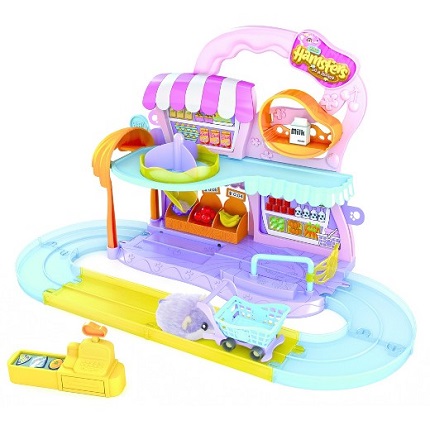 The adorable Cupcake Bakery play set provides delicious cupcakes for the darling little Hamsters! This all new hamster bakery features fun accessories, comes with an exclusive Hamster and has three curved tracks. It can be added to any of the existing Hamster in a House play sets. Great for hours of fun!

1.2.3 Night Train with Track from PLAYMOBIL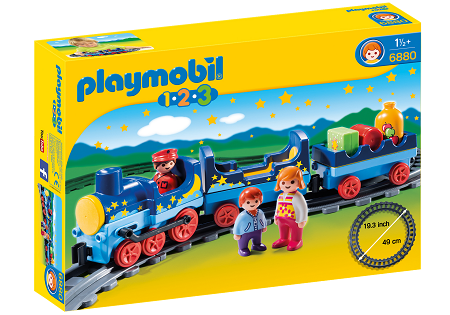 Set off on the Night Train with Track for a starry railroad adventure. All railway cars can be linked together, with seating for up to three figures (including the conductor) while the movable wheels allow for realistic play around the track. Set includes three figures, three railroad cars, railroad tracks and other accessories. Perfect for littles that are ages 18 months and up!
Ghostbusters Ecto-1 from PLAYMOBIL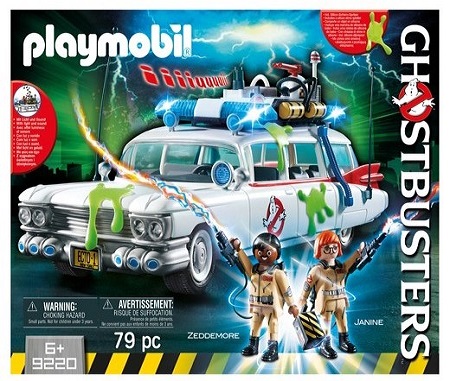 Speed through the city in the iconic PLAYMOBIL Ghostbusters™ Ecto-1! With original sounds and functioning lights, this vehicle is set for ghostbusting action. Play set also includes Ghostbusters characters in their official uniforms with detachable proton packs, lasers and many other accessories. This will become your child's favourite! 
Drago's Ship from PLAYMOBIL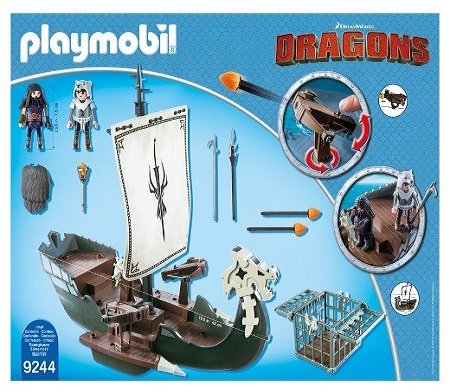 Battle the dragon-riders' fiercest enemy yet. The floating ship of Drago is coming and it has all the necessary evil tools to fight and trap dragons. The on-board cage with lock is used to contain captured dragon prisoners, while the functioning crossbows defend against any incoming fire. Set includes Drago, spears, torch and other accessories.

I hope that some of these ideas are the perfect solution for those last minute shopping trips you might have to take. I know I will be out there, hunting some of these babies up. 🙂
When do you like to have all of your shopping completed by?
FT&PD
Suz
**Have you entered any of our fabulous giveaways?
**Check out our other great gift ideas in the #MMMGiftGuide!
**Disclosure: I have been compensated for items in the post. All opinions are my own.