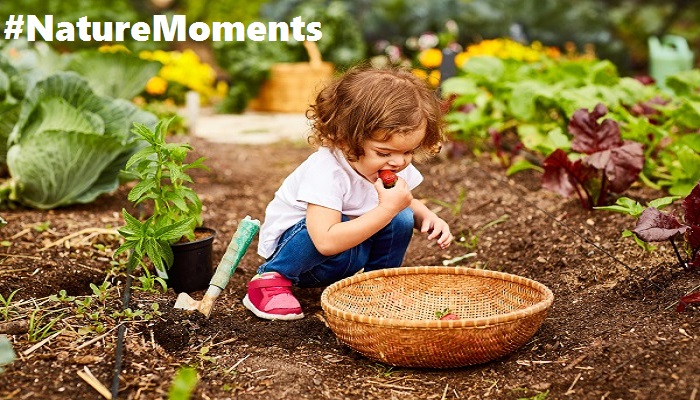 Some of my best childhood memories are from the summer. My sister and I would get up early and stay up late because we didn't have school and we would always be outside with our friends. We would ride our bikes, play hide and seek or tag. Someone usually had a pet we could take for a walk to the park and then there was swimming in the local outdoor pool. Even when we had "nothing" to do we would be outside, maybe drawing on the sidewalk or trading secrets under a tree nearby. My mom would often tease that she never saw us in the summer because we were always out of the house.
Whatever happened to those days?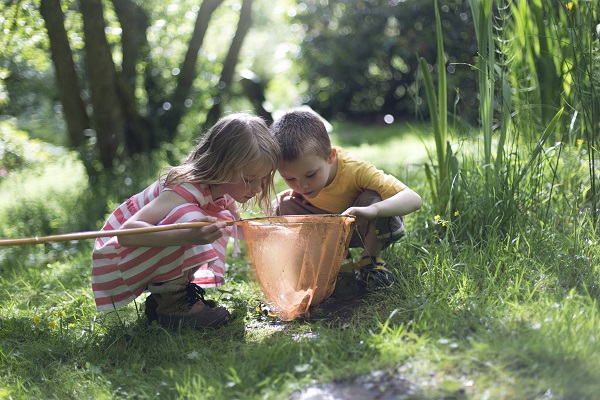 Have you noticed that children don't play outside like we used to? We can't blame it all on technology, but it is true that many kids have a screen of some kind stuck in their face so much these days that they wouldn't recognize their best friend if they jumped up in front of them! I may sound like I am joking, but it is sadly very true. In fact, according to a survey conducted for Nature Valley by vision critical, today's kids spend much less time outside than their parents ever did. The good news is that there is still time to change and Nature Valley wants to help us do that.
100 #NatureMoments For 100 Days of Summer
Nature Valley believes that there is an incredible amount of joy to be found in reconnecting with nature and I happen to agree with them. Being outside is almost medicinal in that it can bring people together, calm upset nerves, bring a smile to a frowning face, provide a boost in energy and make you just want to be a kid again. 🙂 That is why they created 100 #NatureMoments for 100 Days of Summer – to help Canadians make enjoying nature easy to do.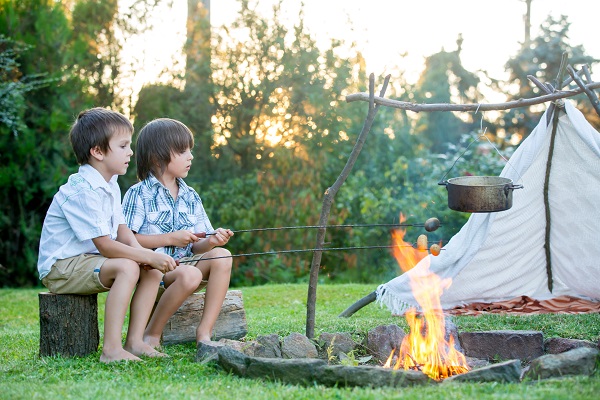 Here are some great ways Nature Valley wants you to get outside this summer and create some #NatureMoments with your family and friends.
wake up early to watch the sunrise                   •listen to night sounds like crickets 

plant a seedling  and watch it grow                   •spell your name with sticks and rocks

climb a tree and sit on a strong branch           •collect shells at the beach

go dancing in the rain                                               

•take a walk in the local park

watch the clouds and find 5 shapes                  •find a spider and watch it weave

its web

go fly a kite                                                                     •find a stream and float a paper boat
In order to get my kiddos to embrace the #NatureMoments challenge, we talked about ways to be outside more and then made a list. The idea was to make ourselves be accountable to the list, but not make it a chore.  Although they were somewhat reluctant to give up that screen time, once we started brainstorming we had fun! These are some of our ideas:
string up coloured lights on the deck                  •have a campfire and roast marshmallows

put up a bird feeder and keep it filled                  •go to Canada's Wonderland 

clean up the old swing set and use it                    •skip rocks at the local lake

join a soccer team                                                           •walk to the local library 

go for daily bike rides                                                    •play mini golf

jump in the mud puddles after it rains                  •go to the beach to swim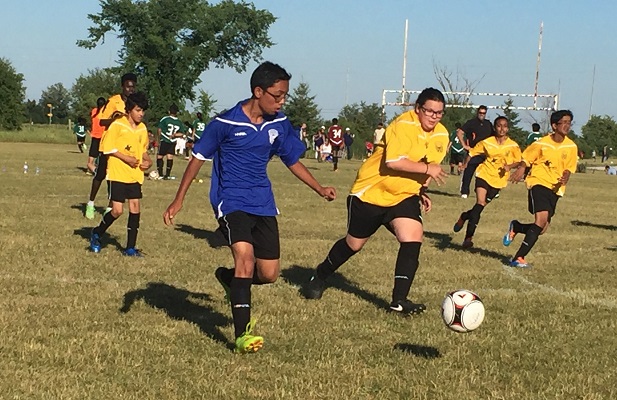 We are always going to have to deal with the reasons we don't get outside enough, whether it is a work commitment, the weather, barriers like video games and social media beckoning to be played with and even the peer pressure parents feel to keep their children busy with structured activities and lessons. By making our list and sticking to it, my family and I have been able to get back to nature and enjoy doing it together. We still have lots left on the list to do, but many we have repeated several times. Our #NatureMoments are becoming natural habits. 🙂 Join us! 
Giveaway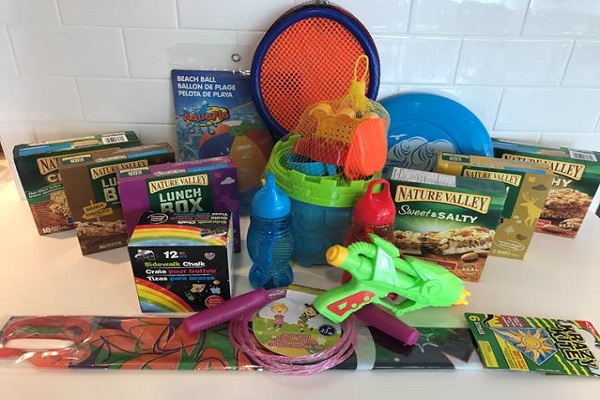 To help us celebrate #BloggersFete this year Nature Valley has generously provided a beautiful prize pack for one very lucky winner! Included with all of this in the above photo is a $25 Canadian Tire gift card, making this prize worth approximately $70! To be eligible to win just complete the Rafflecopter below with your qualifying answers. This giveaway is open to Canadian residents ages 18 and older. Please read our giveaway rules before entering.  This giveaway ends on August 15th, 2017 at 11:59 pm.  Good luck!
Make sure you join us on August 10th at 8pm EST/5pm PST for our Twitter Party. Nature Valley is sponsoring another wonderful prize pack for our dear readers, along with many other awesome sponsors. ♥
Tell me, what ways do you plan to create some #NatureMoments this summer? Be as creative as you can!
FT&PD
Suz
**Make sure you check out the news about #BloggersFete and our upcoming events!
**Don't forget we have some great giveaways as well, including ones for cash!!
Disclosure: I have received products from Nature Valley to help facilitate this post. As always, all opinions are honest and my own.