With summer in full swing, it is the season of outdoor play.  Day trips to the zoo, weekend getaways, park and cottage trips abound. Getting in some outdoor play is beneficial to a child's well-being as it improves their social skills, increases attention span, reduces stress and lets them soak up some vitamin D, but vacation and even just those day trips can often mean being stuck in a car. So it is LeapFrog and VTech to the rescue!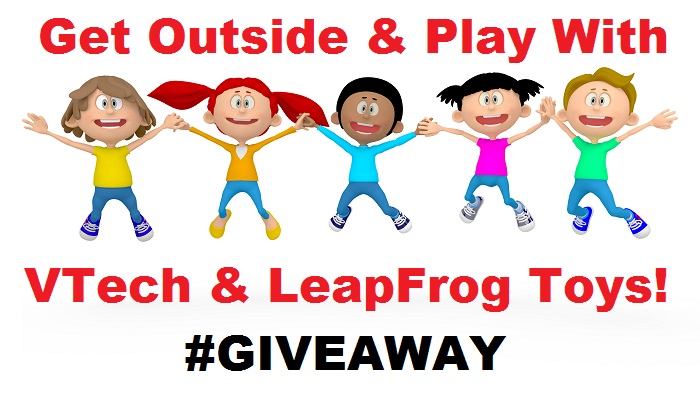 When I was a child we played outside from sun-up to sun-down, usually riding our bikes, playing games or reading while sunbathing, but kids today require a bit more stimulation. It is the age of technology, after all. Whether you are playing in your yard or stuck in the car for a three hour ride to the cottage, these toys can enhance the outdoor play experience all summer long.
Filled with more than 400 activities across a library of 25+ books, the LeapStart helps children (ages 2-7) learn to read and write, with an interactive and personalized system that promotes confidence in children. It's the perfect toy for family vacation with its carrying handle for portability and minimal assembly required. Imagine having story time around a campfire, with your kiddo's LeapStart.  It is a great way to keep an old family tradition alive, just with a twist!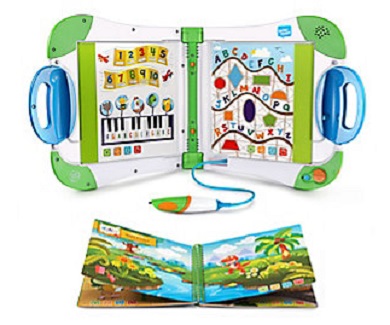 VTech 4-in-1 Stroll & Grow Tek Trike
VTech takes pride in developing high-quality, innovative educational products that enrich children's development through fun and smart play. VTech takes summer fun to a whole new level with the 4-in-1 Stroll & Grow Tek Trike. Parents and children will both appreciate this toy as it grows with the family – perfect for children from 9 months to 6 years old.  My two year old niece has this trike and just loves the electronic panel that features kid-friendly riding content that changes with each stage. The LED screen allows little ones to explore left and right directions, reinforce read safety and encourage role-play!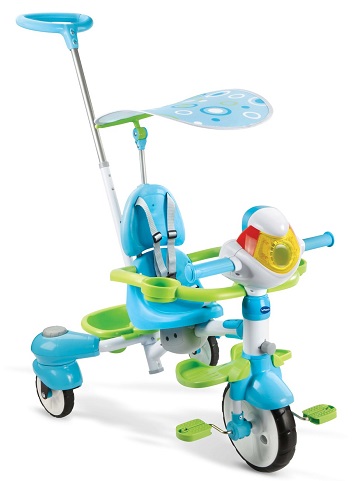 LeapFrog Musical Rainbow Tea Party
This adorable tea set is perfect for your toddler to have her first tea party in the backyard – you just need to add some sunshine! This sweet set lights up in six beautiful colours and plays nine lovely tea-time songs. Your little one can listen to music or play a range of learning activites featuring colours, shapes, numbers and fruit! How tea-riffic is that?!!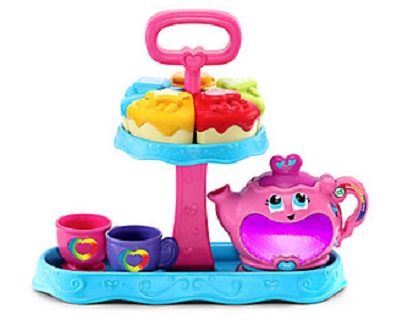 Connect, share and play with KidiBuzz™, the hand-held smart device for kids! Send texts, voice messages, photos, drawings and animated stickers over Wi-Fi to mom, dad and a parent-approved contact list. Kids can even check out popular websites through the kid-safe web browser or download Android apps.  KidiBuzz™ is also preloaded with more than 40 exciting learning games and awesome apps. Perfect for kids on the go, its bumpers and shatter-safe screen let them take it anywhere. My son plays with his KidiBuzz in the car, on the deck at the cottage and even on the playground! Despite being designed for kids ages 4 to 9 years, my teen has even played with it!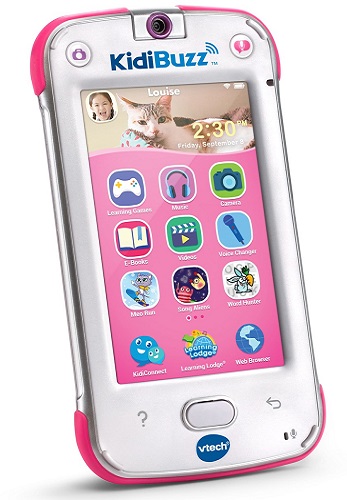 The Kidizoom® Smartwatch DX2 by VTech® lets children take pictures, videos, play games, tell time and more! This durable smartwatch includes 55 digital and analog customizable watch faces to help kids learn to tell time.  My son's favourite features are the two cameras that allow kids to capture everything from action video to selfies that can be customized in the Silly Yourself app and made into new watch faces! The smartwatch includes an assortment of new games including Monster Catcher, which uses the camera and augmented reality to help kids find and capture monsters in the real world. Kids can also use the watch's motion sensor for active play challenges or to track steps. Using the included Micro-USB cable, upload photos and videos as well as recharge the battery. The Kidizoom Smartwatch turns ordinary outdoor play into an adventure with the ability to record it all!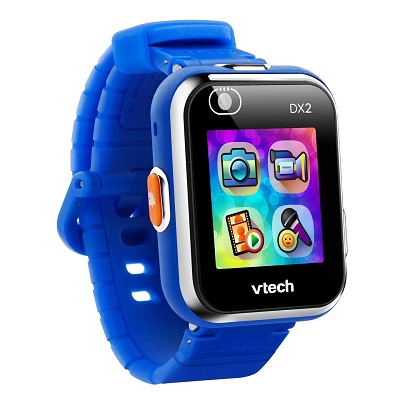 The Giveaway
One lucky MapleMouseMama reader will win their own Kidizoom Smartwatch DX2 by VTech!!  To be eligible to win just complete the Rafflecopter below with your qualifying answers. This giveaway is open to Canadian residents ages 18 and older. Please read our giveaway rules before entering. This giveaway ends on August 23rd, 2018 at 11:59 pm.  Good luck!
What is your favourite way to enjoy the outdoors in the summertime?
FT&PD
Suz
**Make sure to check out all of our #BloggersFete 2018 sponsors, the events we have coming up and giveaways! 
**Disclosure: I have been provided with some items to review for this post. All opinions are my own.