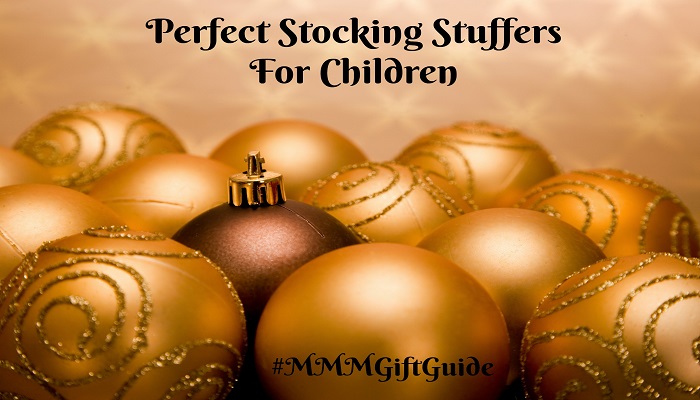 The perfect stocking stuffers can make or break your stocking presentation come Christmas morning and I know the jolly old elf would not approve. And let's face it, stocking stuffers should be fun! Everyone gets that they will probably receive a toothbrush or new undies at some point during the holidays, but that doesn't have to be what you put into your stockings. Here are some of the most perfect stocking stuffers for the kiddos I have come across this season.

Tumblstix from Zing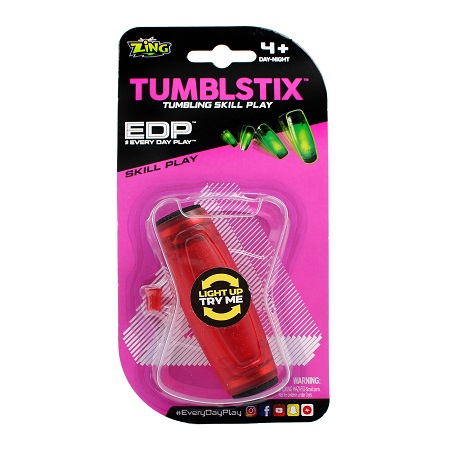 Tumblstix are a small, weighted mesmerizing stick that challenges your balance. Test your creativity and dexterity and sharpen your focus and hand-eye coordination by gently rolling over the Tumblstix. Do tricks while trying to catch the stick! Each Tumblstix includes LED lights for a variety of visual of effects!
Zing Dama!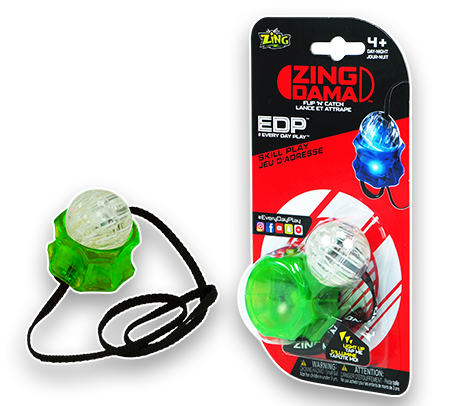 This cool hybrid of KenDama, a Yo-Yo and Zing consists of four parts: a ball, a ring, string and an adjustable strap. Strap the cup to your fingers and start to swing the ball in any direction you want. Once you get a bit of practice in you can get creative with your tricks and try capturing the ball! The Zing Dama comes with several LED lights for awesome visual effects. Make sure to share to social media! 
Metal Chuckz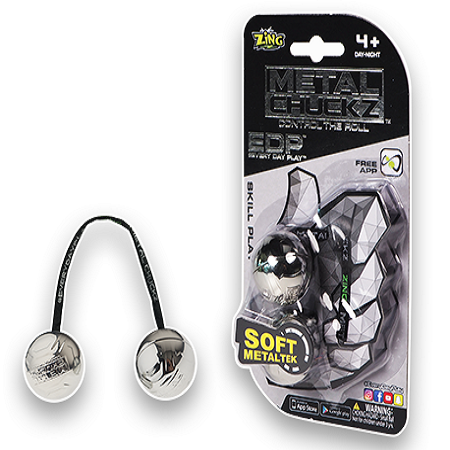 Metal Chuckz are built just like Thumb Chucks, but are covered in a soft, sleek 'Metaltex' coating for a brand new experiences. This allows for advanced tricks because the chuckz are weighted slightly heavier than traditional ones. They are perfect for mastering tricks on the go while easily fitting in your pocket. Makes a great stocking stuffer! 

Original Fidget Cube from Marvel and DC Comics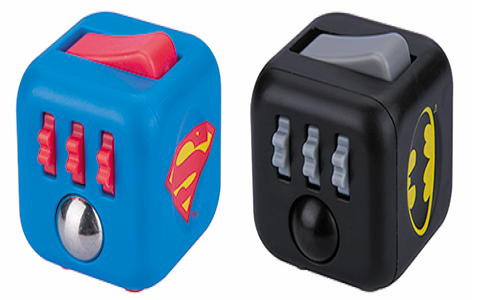 The Original Fidget Cube™ by Antsy Labs is a versatile fidget toy featuring six different sides with multiple buttons, dials and switches so fidgeters can quietly focus while clicking, spinning, rolling and gliding their nervous energy away. The Fidget Cube is equipped with an array of addictive features including five clicker buttons (two of which are silenced), a switch to flick up and down and a side designed after a gaming joystick with a satisfying gliding action. The Original Fidget Cube™ now comes in a collection of designs inspired by popular superhero characters! 
Tangle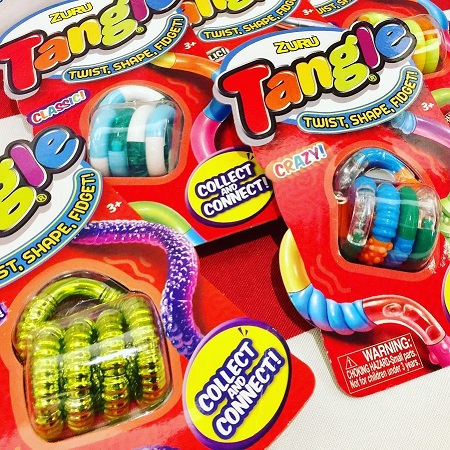 Twist, shape and fidget your day away with Tangle from Zuru! Tangles are colourful, 90 degree curved sections that link together and are able to twist and turn at each joint. Tangles all connect together so that it has no beginning and no end, just lots of creative fun in a movable format – the possibilities are endless! Great to collect and perfect the stockings. 🙂
Mayka Toy Block Tape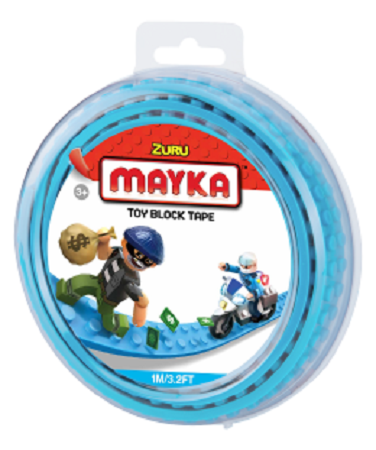 Cut, shape, stick and build anywhere you want with Mayka Toy Block Tape. This creative tape lets you instantly transform virtually any surface into a base for construction toy bricks and figures. One side is flexible with a toy block pattern that works with things like LEGO® and it can be cut to whatever size you want. The other side has re-usable adhesive backing to allow you to stick to walls, go around corners and make 3D creations! I dare you not to join your kiddos in on the fun. 🙂

Luna and Friends Collectible Figures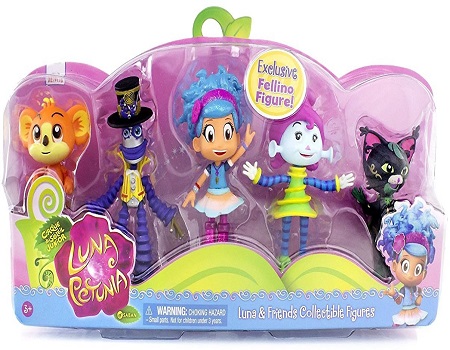 Everyone's here and ready for exciting adventures together in Amazia! This 5-pack set includes adorably sculpted and articulated 3.5" figures of Luna Petunia, Bibi Bubbles, Karoo, Sammy Stretch and the exclusive Fellino, the Acrocat! With all of her friends by her side, Luna's ready for anything. Perfect for stuffing a stocking! 
Amazia Garden Play Set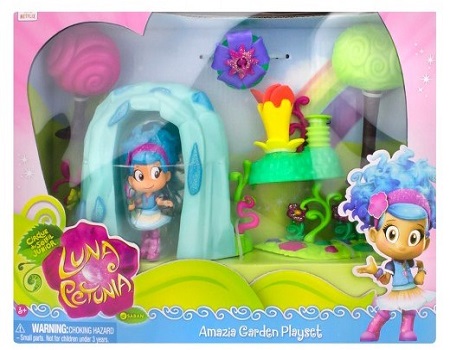 Amazia is full of incredible and beautiful places, but no place is as pretty as Luna's garden. This play set includes an exclusive 3.5" garden themed Luna figure, colourful plants, the magical fun mirror cave and more. Press a button to see the flower magically grow or walk Luna and her friends down the crystal-studded path!

Disney Store Toy Story Figures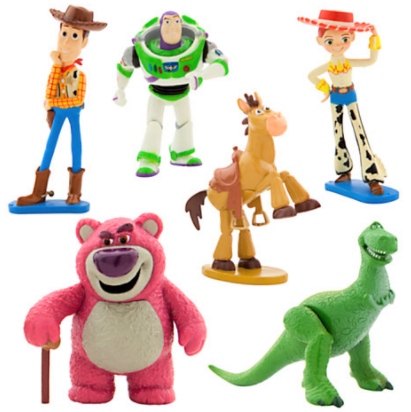 Toy Story is one of my most favourite Disney movies and the iconic characters make for some great creative play, especially when you can get them in a smaller size. Woody, Buzz and the rest of the gang will be around for a long time to come and I can just bet there is a child in your home who would love to find these guys on Christmas morning. 🙂 I know my little man would. 

With all of these great ideas you are sure to find the perfect stocking stuffers for the children in your life. I can just hear the squeals of delight as they tear into them on Christmas morning. ♥ 
Do you wrap your stocking stuffers or leave them unwrapped?
FT&PD
Suz
**Have you entered any of our fabulous giveaways?
**Check out our other great gift ideas in the #MMMGiftGuide!
**Disclosure: I have been compensated for items in the post. All opinions are my own.