March Break is here, but I have summer on the brain. Specifically summer camp plans. Am I crazy? Not at all because now is the time to start deciding ways to keep your kiddos active, entertained and engaged when school is closed for two months. One of the only places I plan to consider is the YMCA of Greater Toronto. With both day and overnight summer camp options to choose from, the hardest part will be deciding how mom and dad spend their free time. 🙂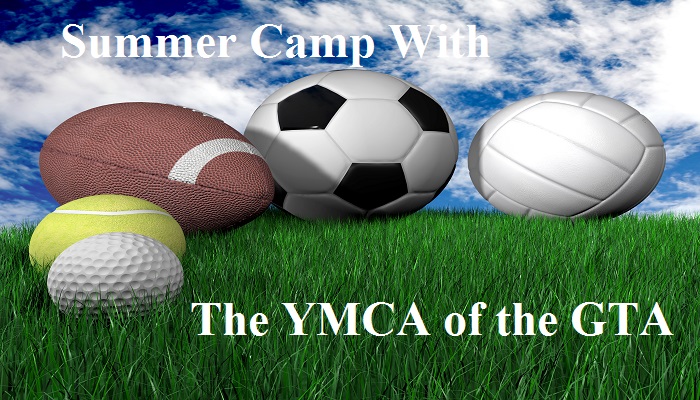 The landscape has changed from when I was a child. Back then we could spend the summer days running around with our friends, playing in backyard sprinklers and enjoying a Popsicle on the porch. Bicycles would be scattered on every front lawn and children's voices could be heard all day long. A lucky few even got to attend a summer camp for a few days. Fast forward to the age of technology and everything is different. Tablets and video games have replaced jump ropes and hide-and-go-seek. Cell phones mean kids will go days without looking their friends in the face when they talk. It is a new era, but it shouldn't require our children to lose out on good, ole fashioned fun.
Summer Day Camp
When I first learned about the YMCA of Greater Toronto's summer day camp line up I was astounded! To say they have options would be an understatement. The Y offers more than 60 different Summer Day Camp Programs at 55 locations across the GTA to meet the needs and interests of all campers. Whether your child wants to learn about film making or cake baking or you have a kiddo who wants to kick it in the pool or on the playground, the programs offered will impress you. Your child will learn new skills, enjoy exciting experiences and make incredible friendships that last longer than a summer, all in the name of fun.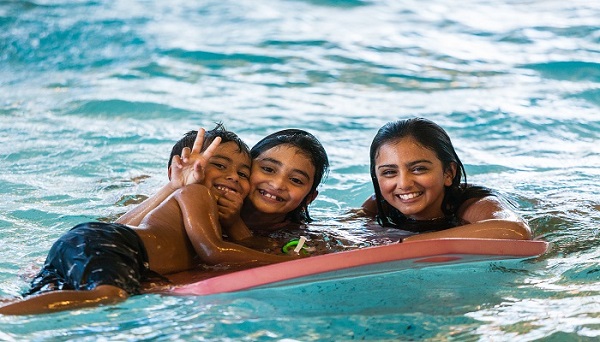 Day camps are located in both urban and conservation settings, which allows for greater learning opportunities, but let's your kiddos return home each evening. I know my youngest prefers that option. 🙂 There is no need to worry about how or when to get to the day camps either because the Y has 200 bus pick up locations and extended hours to support your family's busy schedule. How is that for convenience?
YMCA Cedar Glen Outdoor Centre
Located less than an hour from Toronto, in Schomberg, is the YMCA Cedar Glen Outdoor Centre. This 263-acre property, on the Oak Ridges Moraine, is host to a range of day camp experiences. Campers can look forward to programs that include swimming, archery, horseback riding, mountain biking, high ropes and much more.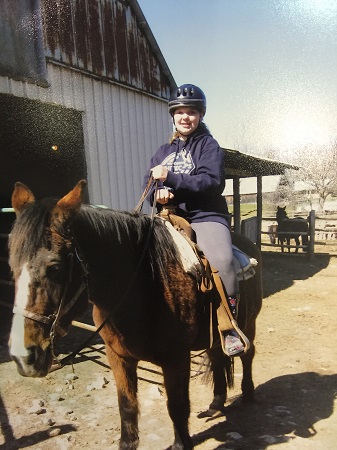 If your child is interested in broadening their summer camp experience you will definitely want to look into Farm Camp. This is one of Cedar Glen's more popular programs where campers can learn about water tables and sustainable food systems on its working farm. Cedar Glen supports a community harvest share program and delivers fresh organic produce into the city at the YMCA Centres of Community. Cedar Glen also produces small batches of maple syrup and honey. Kids will finish this summer camp knowing they have not only learned some very special skills, but also helped their community.
Fun Fact: Cedar Glen offers a bus program with over 200 stops!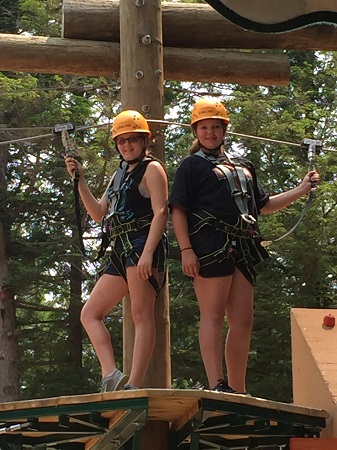 Overnight Camp at YMCA Camp Pine Crest
Overnight summer camp is a wonderful way for your child to learn leadership qualities they will use in every aspect of life while making lasting friendships. At Camp Pine Crest, which is found in the heart of Muskoka, campers ages 4 to 16 will learn all there is to know about outdoor living skills, natural arts and crafts, as well as partake in swimming, canoeing, rock climbing and more. From two night introductory camp experiences, to one and two week traditional camp and on to 7-week paddling expeditions to the Northern wilderness, Pine Crest has an opportunity for every camper. It's a great place to challenge teens. Spots fill up quickly so check it out soon! 
March Break Camps
As I mentioned earlier, the March Break is here and just like the summer, we need to keep our children busy. Winter school breaks do not have to mean sitting in front of the television, oh no. The YMCA of Greater Toronto offers week-long March Break camps at nine of the Centres of Community in Toronto, Mississauga, Brampton, North York, Scarborough, Markham and Oshawa and at Cedar Glen! Camps provide children (ages 4 to 12) with new and thrilling experiences promoting the development of physical literacy and lifelong skills. Throughout the break, kids will have their pick of small-group activities like arts and crafts, sports, and cooperative games that enhance social and leadership skills. Swimming opportunities are also available for children ages 6 to 12.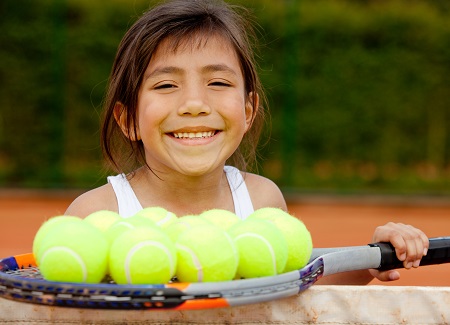 Planning for school breaks has never been easier or more accessible than with the YMCA of Greater Toronto and its wide range of summer camp offerings. Thanks to contributions by generous donors, the YMCA offers financial assistance to increase access to its camps. This means that every child has the opportunity to learn new skills and even become healthier, all disguised in the name of fun.
Make sure to visit the YMCA of Greater Toronto for details on locations, programs and how to register your child. They also host information sessions and have great photos on social! And you can personalize a summer camp guide based on age, geography and your child's interests.
What programs do you think your child or children would be most interested in?
FT&PD
Suz
Disclosure: This post was sponsored by the YMCA of Greater Toronto. All opinions are my own.