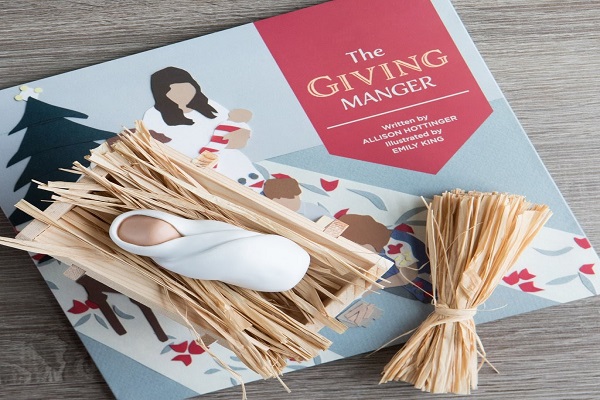 Sometimes the spirit of the season gets lost on everyone, especially children. We get caught up with buying the latest gadgets and trying to find the hottest toy of the year for our little ones. We worry too much about pleasing everyone and less about remembering what Christmas is really about. We are not entirely to blame for acting this way though. Everywhere you look we are inundated with ads selling us on all sorts of bright and shiny things and these ads are great at making us think our lives would be so much better if we only owned the latest piece of tech or that our children would love us more if they had the coolest toy on the shelf.
In a world where we are surrounded by temptation and pressure sales, The Giving Manger is inspiring a new generation to embody the true spirit of Christmas. Created by two sisters who loved the heartfelt tradition while growing up, The Giving Manger is a wonderful family tradition that teaches children the importance of spreading kindness by preforming acts of service for others.
Each set comes with a storybook featuring the beautiful hand-cut of illustrations of artist Emily King, a Wooden Manger, a Bundle of Straw and a Baby Jesus. All in a nice keepsake package so you can use it every year.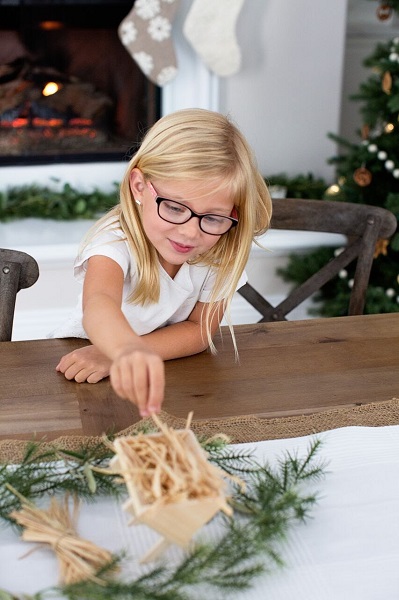 Your new tradition begins with a story that teaches children all about the joy of giving and helping others. Next, each time a child performs a good deed they will get to add a piece of straw to the beautiful wooden manger. The kiddos are encouraged to work together all season long to fill the manger with straw, which represents their good deeds or gifts of service. On Christmas Day the children all get to place Jesus inside the manger.
Nowadays there are lots of ways families prepare for the Christmas season, like setting out chocolate or toy filled advent calendars to treat their children in advance of the big gifts or they look for an elf to appear on a shelf every day, reporting on their behavior to Santa in hopes that the behavior is always good. Why not forgo these activities in exchange for a truly meaningful holiday tradition. One that encourages your children to be kind, generous and loving souls to one another and the world at large – just because.
Learn more about The Giving Manger and see how others are using theirs on Instagram.
What are some good deeds we could all do this holiday season?
FT&PD
Suz 
**Have you entered any of our fabulous giveaways?
**Disclosure: I have been provided with compensation for this post. All opinions are my own.