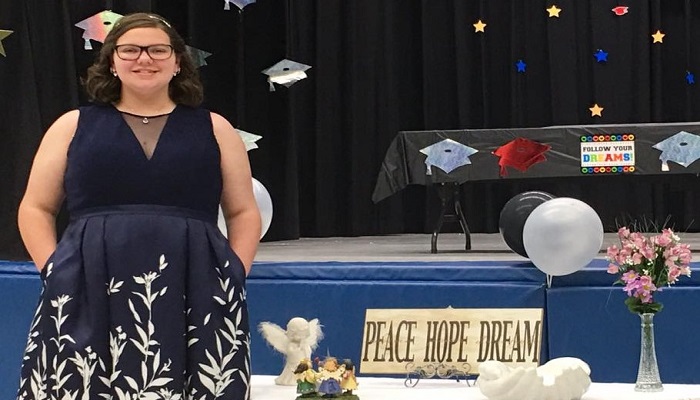 Being a parent means you are charged with the responsibility of raising a child or two (or more) to adulthood. Providing a roof over their heads, food on the table and clothes on their backs is just the start of the long list of "things to do" when you decide to have a family. Decisions like your health care plan, figuring out where to live and perhaps even determining what your main language used at home will be, are all a part of that responsibility. Education comes into play around the age of four when children start Junior Kindergarten and selecting the right path for your family should be as big a deal as everything else I have already mentioned.
Making that choice was a foregone conclusion for my family (not so much for my hubby though). Giving my children a Catholic education was important to me because of how much I valued my own education in the same system. I can still recall starting each school day by singing O'Canada and reciting well-loved prayers as a class. While it was a part of our routine, it was not just a habit. It was something I looked forward to every day. We had our usual prayers to say, but each week a different class was selected to read a prayer they chose to share. Often times they were prayers we wrote ourselves.
I knew that I wanted my children to have that same opportunity.
But choosing to have my children educated within the Catholic School system was not a "just because" decision. As a matter of fact my husband, who did not attend Catholic school growing up, insisted on knowing why I put so much stock in this choice. My answer was simple. A Catholic education would give our children the opportunity to become productive, empathetic and thoughtful individuals because each and every lesson they would be taught, whether it was about math, reading or science, would be taught through a value-based lens. The beauty of a Catholic education is that it teaches you more than just the basics. It teaches you to be a better human being while learning to be a contributing member of society.
For me, this meant that it was a part of our routine to learn about the different virtues and then put them into action within our community.  It was normal to think about others needs before our own in my home and this was reinforced in school. This continues to be done now in Catholic schools. At the start of each month the virtue is announced. It is shared on the school's website, via email and even on the announcement board outside of the school. This means the whole community knows our children are learning to be kind or having lessons about patience taught in class each day. When the message is shared with the community as a whole, we all benefit. Ontario's Catholic Teachers incorporate these virtues or Lessons for Life, into their everyday routine so that our children can practise what is preached and share it with their families and friends.
Here is just one example of what these Lessons for Life can do:
I know these powerful values are getting through to my kiddos because of how they act. They eagerly talk to me about the things they are learning to do in school, like fundraising for a good cause or recycling to help our planet. I hear in how they speak to one another that the messages are getting through when one child offers to help the other with their chores or help with homework. I can actively see how our values-focussed education is making a difference in children's lives. ♥
Just like in my school days, my children are learning their ABC's while putting the well being of their fellow students first. Reading and math are the tools that will help the next generation be successful, but without learning to appreciate what others do for us and show respect, that success will be short-lived. A Catholic education is teaching my children to work hard, believe in the good of mankind and invest in their faith. Everyone wins!
What values do you look for in an educational setting?
FT&PD
Suz
**Read about one of the extraordinary #CatholicTeachers my daughter has had the privilege to learn from.
This post is part of the YummyMummyClub and Ontario's Catholic Teachers #CatholicTeachers sponsored program. I received compensation as a thank you for my participation. This post reflects my personal opinion about the information provided by the sponsors.