Many people kick off the New Year with a fancy send off of the old one, but I think it is better to ring in the New Year with a tasty treat you can enjoy again and again. Take the Bird's Nest by our wonderful baker Kathy, for example. Like all of her delicious recipes, this one will not disappoint.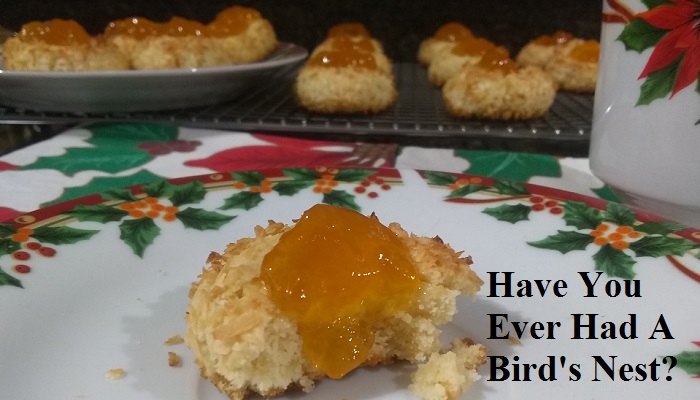 A few simple ingredients and some elbow grease and you can be serving these to your New Year's guests for the rest of the week. Bon appetite and Happy New Year! 
Bird's Nest
Ingredients:
1/2 cup of butter
1/4 cup of brown sugar
1 egg yolk
1 cup of flour
1 tsp.of vanilla
1 egg white
1/2 cup of unsweetened coconut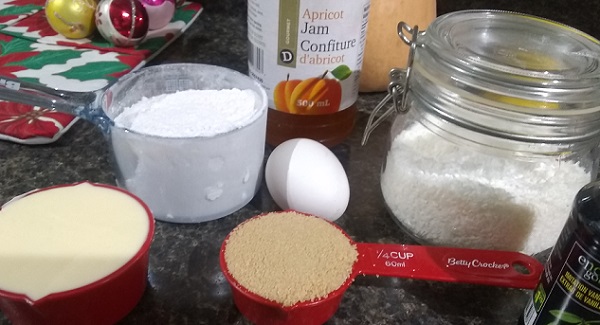 Directions:
1) In a large bowl, cream the butter, sugar and egg yolk together.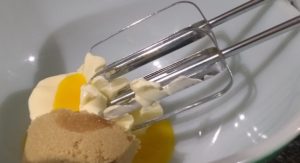 2) Next add the flour and vanilla to this mixture to make a soft dough.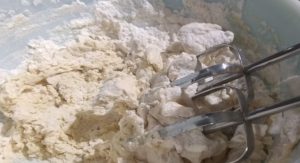 3) Shape the dough into small balls, rolling the dough between the palms of your hands, gently.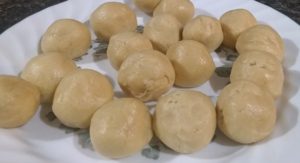 4) In a small bowl, beat the egg white lightly and stir in the coconut.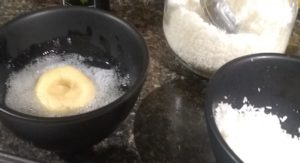 5) Dip each ball in the coconut mixture, place on a cookie sheet and press in the center of the ball with your finger, making a nest.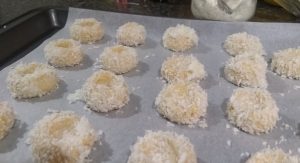 6) Bake the bird's nests at 350 degrees for 10 minutes each or until golden brown.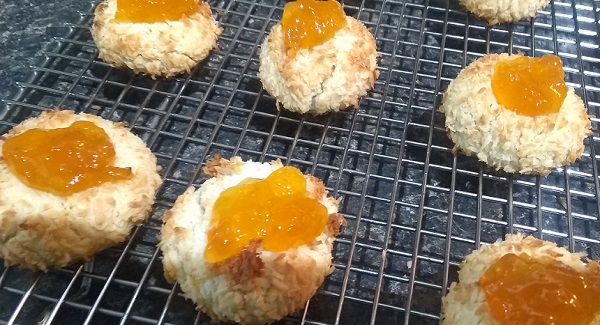 Serve these delicious Bird's Nest treats by filling the nest with your choice of jam or jelly and a nice cup of tea! Make sure you let us know if you make this yummy dessert. Enjoy!
FT&PD
Suz
**If you would like me to review your product, service, restaurant or travel destination, please send me an email at rudges2@gmail.com or tweet me at @MapleMouseMama.