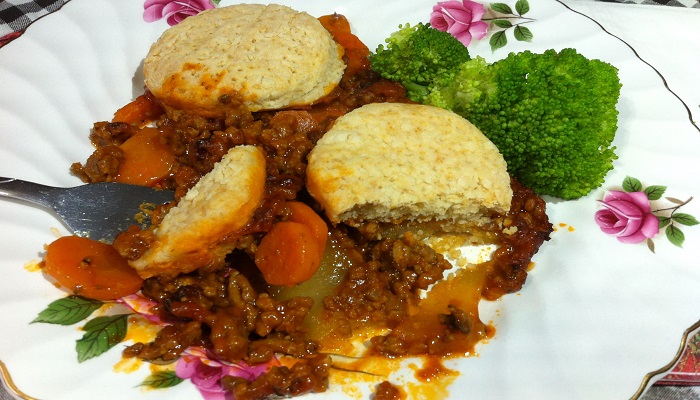 As the temperatures break fifty plus year old records this winter, it is time to bring out recipes that will warm you from the inside out. Stews, chilies and other hearty dishes are on the menu as Ontario sees our days and nights become colder than the inside of an igloo! The following dish was made many times by our recipe contributor's mother as she was growing up and now Kathy makes it for her family.  Aside from the yummy ingredients that go into this recipe, what makes it special is the name – Galloping Horses. 🙂
Ingredients For Main Dish
1 LB of extra lean Ground Beef

1 Onion (finely chopped)

1 Can of Tomato soup

3 Large Carrots

1 Medium Turnip

Salt & Pepper 
Directions
Peel carrots and turnip and slice them thinly. 
Add to a saucepan, cover with water and bring to a boil until tender.
Remove from heat, strain and set aside.
In a frying pan brown your ground beef, add the onions and simmer on low until the onions are tender. When the onions are tender, add your tomato soup. Fill the can 1/4 with water and then add to the frying pan and mix well.
Set aside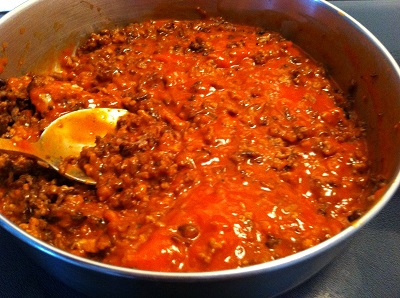 Ingredients for Biscuits
2 cups Flour

1/4 Tsp. Salt

3 Tsp.  Baking Powder

3/4 cup Margarine

1 Egg

3 Tbsp Milk
Directions For Making Biscuits 
Add flour, baking powder, salt and butter to a bowl and mix together well.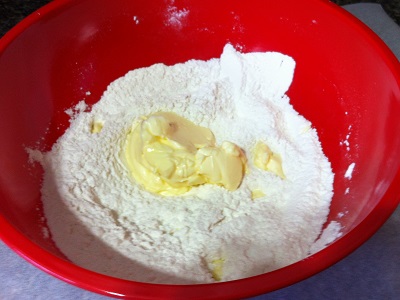 In a small dish add the milk and egg and mix well together. Then slowly add this to the flour mixture and gently toss together until you have one piece of dough (the less you handle the dough the flakier the biscuits are.)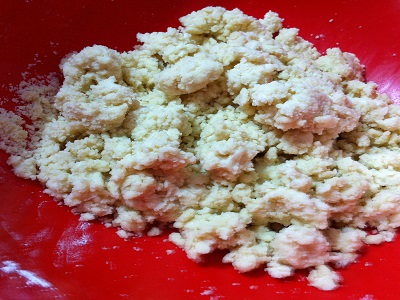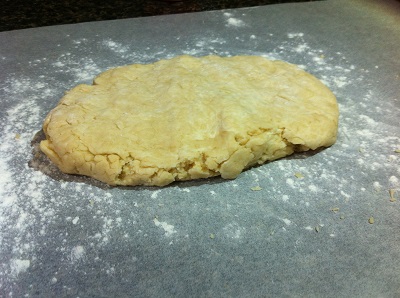 Lightly flour your work area and roll out the dough about 1/2 inch thick. Cut desired size biscuits. A great way to make the perfect size biscuit is to use a glass cup, dip the end you drink from into flour and use that as your biscuit "cutter."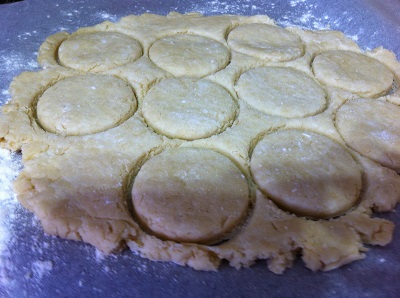 Put Your Galloping Horses Together!
Line the bottom of a casserole dish (9 x 13)  with about 1/2 the  sauce, then cover with turnip. Next layer with your  carrots.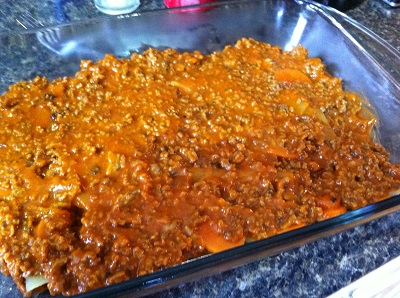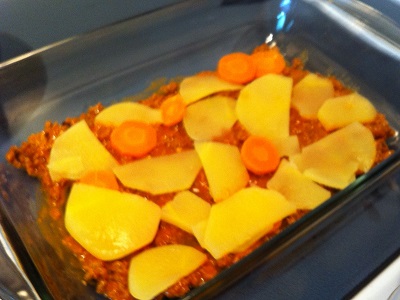 Add the remaining sauce and then place your biscuits on top.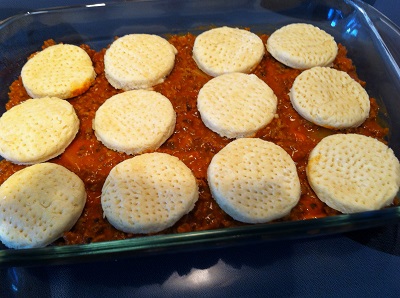 Bake for 20 minutes at 350°F or until the biscuits are done (this will depend on your stove.)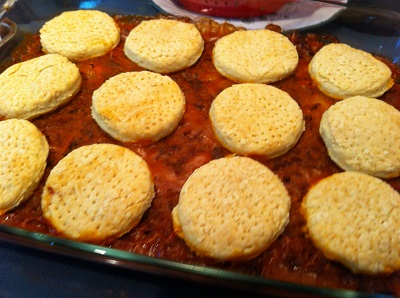 Serve with your favourite vegetable or side salad and enjoy!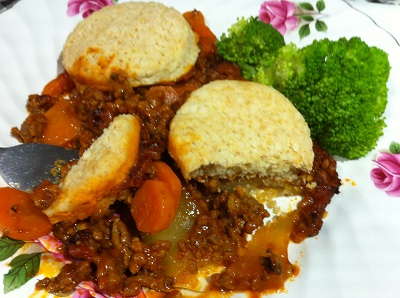 What hearty dish do you like to serve your family when the temperature dips low?
FT&PD
Suz
**Check out our other great recipes!