When I was younger (we are talking teens and twenties,) having that sun-kissed glow all summer long was easy. I didn't even have to think about it and I sure as heck didn't need to use makeup to get it. Being blonde might have made my skin easier to tan and tan I was! People made comments that I could do a Coppertone commercial! Remember those? The stars would be almost brown, their skin glistening in the sunlight. Talk about your sun-kissed glow! Even my friends whose skin didn't tan easily could sport that look. Tanning beds were very popular in the eighties and nineties.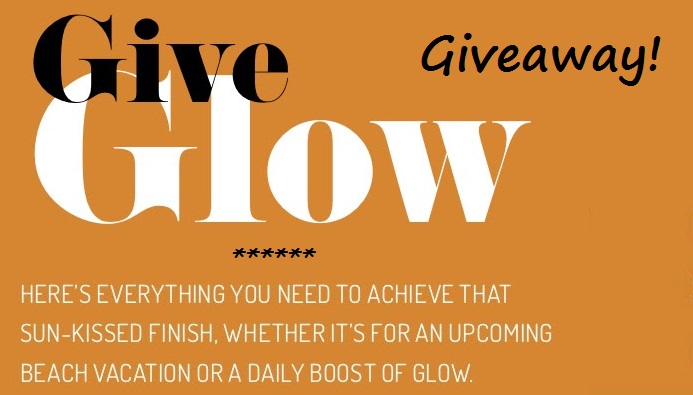 Today we do know a little better. Actually, a lot better. Tanning, without using the proper sunscreen, is not something you should practice. Skin cancer is a very real danger if you do. I know several people who have been touched by this and it is not something you want to get. Did I use sunscreen when I was younger? Probably not nearly as often as I should have. Thankfully, the sunscreens we have available to us today make it a lot safer to get your Vitamin D the natural way and there are tons of options for getting that sun-kissed glow we all crave.
Now that I am no longer in my teens or twenties (or thirties, for that matter,) getting a nice glow does not come so easily. So, whether you're going away somewhere warm or just looking to achieve a natural-looking glow like moi, here are some of my favourite options to help you achieve that freshly smooched by the sun look that just screams summer. These pretty corals will help too. 🙂 Make sure to keep reading for a fantastic giveaway to help you get that same sun-kissed glow too!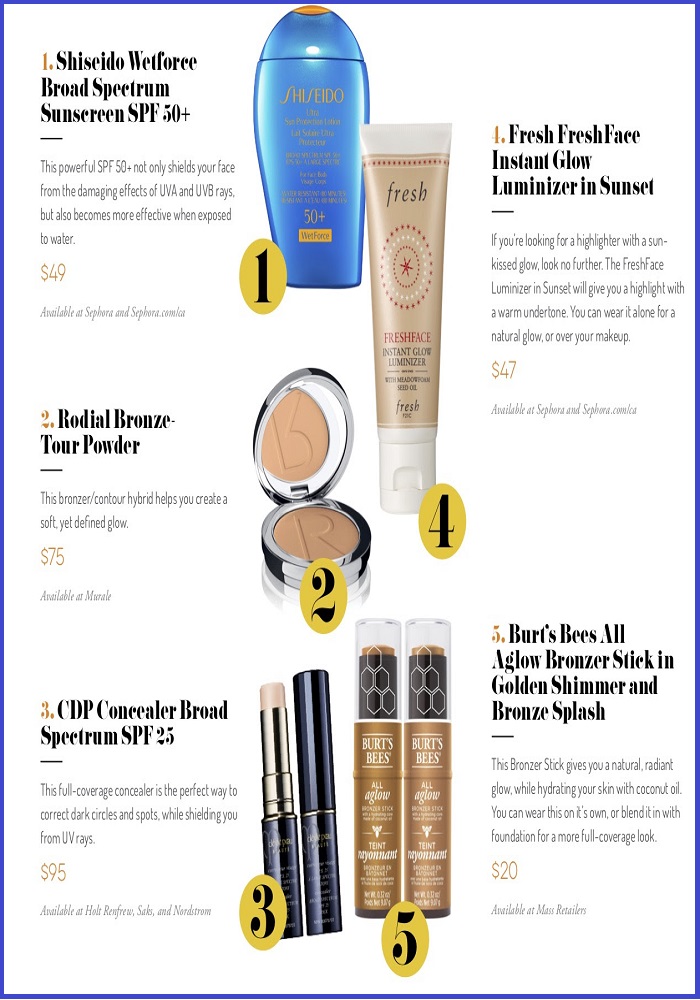 The Giveaway
To help you achieve that sun-kissed glow a lucky MapleMouseMama reader will win a Give Glow Beauty Prize Pack that contains Rodial Bronze Tour Powder, Fresh FreshFace Instant Glow Luminizer in Regular and Burt's Bees Bronzer Sticks!! To be eligible to win please complete the Rafflecopter below with your qualifying answers. This giveaway is open to Canadian residents over the age of 18. Please read our giveaway rules before entering. This giveaway will end on July 3rd, 2019 at 11:59pm.  Good luck!! 
What is your go-to beauty item to help you achieve that natural glow? I am never far from my tinted moisturizer. 🙂 
FT&PD
Suz
**Disclosure: I was gifted products to try out from Devon Consulting. All opinions are my own. 
**If you would like me to review your product, service, restaurant or travel destination, please send me an email at rudges2@gmail.com or tweet me at @MapleMouseMama.