When I know that Pineapple Angel Food Cake is on the menu, I literally start to drool. 🙂 Pineapple is one of my top three favourite fruits. I even like it on my pizza. 🙂 Yup, I am one of those people. Pineapple is a refreshing treat and we don't have it all of the time.  So, when it comes in a dessert form, I am all in. I know it has been quite some time since I shared one of Kathy's amazing recipes and I am truly sorry about that. I am sure you can agree that 2020/2021 have not been normal times. That said I am going to make up for it by sharing Kathy's super easy recipe for Pineapple Angel Food Cake.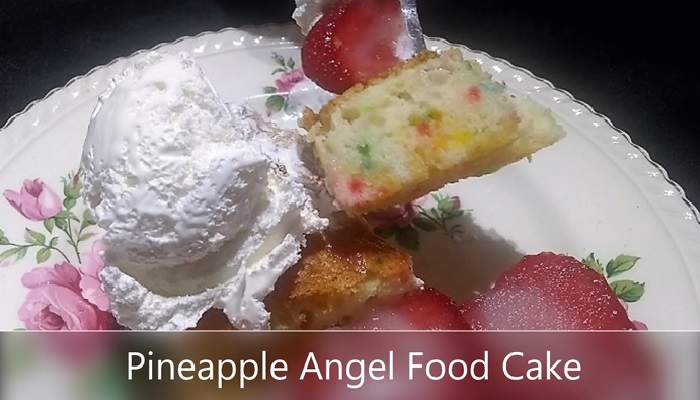 Pineapple Angel Food Cake
Ingredients 
One box of Confetti Angel Food Cake mix

One large can of Crushed Pineapple

One large tub of Cool Whip

Strawberries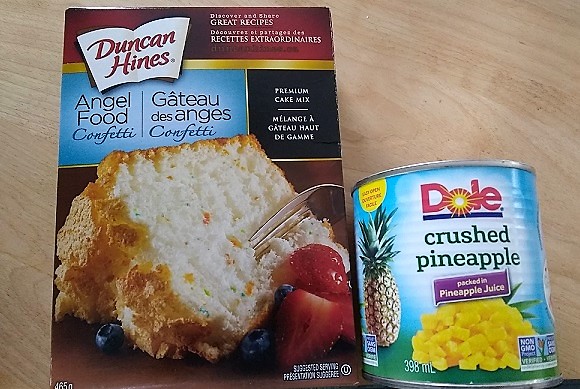 Directions
1) Preheat your oven to 350°F.
2) In a large mixing bowl, pour in the contents of the Angel Food Cake mix.
3) Next, fold in the can of crushed pineapple. Make sure to add in the juice.
4) Mix together until the pineapple, angle food cake mix and juice are well combined.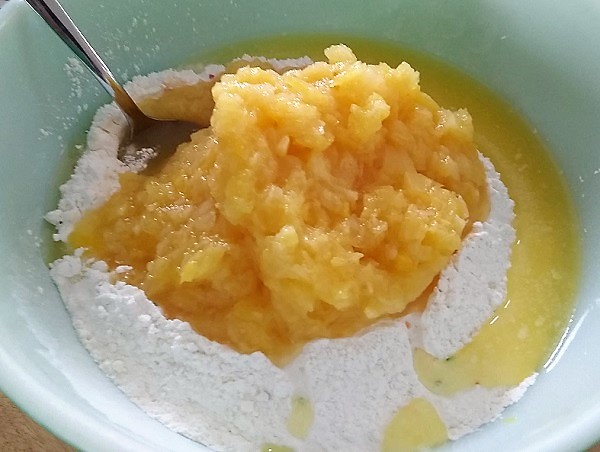 5) To make the cake easier to remove, spray the dish with oil.
6) Pour the cake batter into a 9 x 13 baking dish and bake for 25 to 28 minutes or until the top is a golden brown.
7) Once finished baking, place the baking dish on a rack to cool before removing your cake.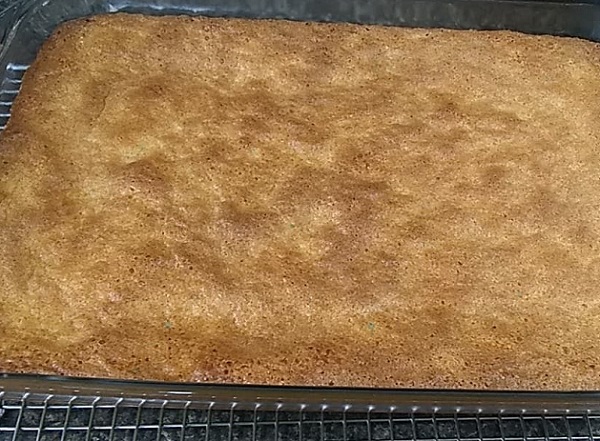 8) Serve up your delicious Pineapple Angel Food Cake and top with Cool Whip and a few sliced strawberries!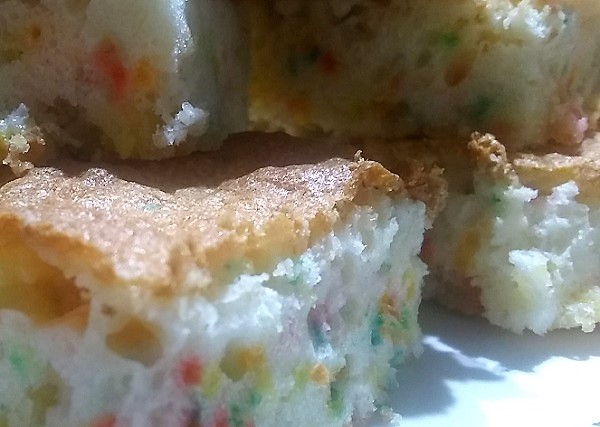 Enjoy! This yummy Pineapple Angel Food Cake is a light dessert, perfect for serving at barbeques, taking along on a picnic or enjoying after Sunday brunch. You can change it up by topping with ice cream and sprinkles or with your favourite fruit. Make sure to check out Kathy's other delightful dishes. These Lemon Coconut Cookies are a personal favourite of mine. 
Are you a fan of having fruit in your desserts? I love fruit, but when it comes to cakes, my husband draws the line. 🙂
FT&PD
Suz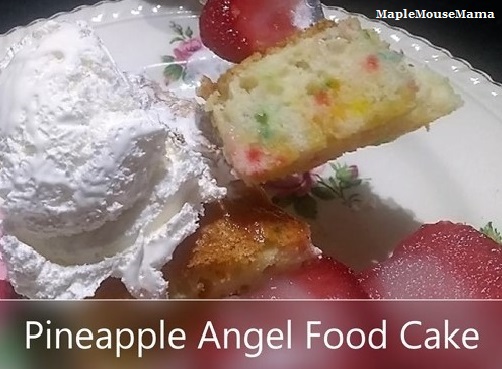 **If you would like me to review your product, service, restaurant or travel destination, please send me an email at rudges2@gmail.com, tweet me at @MapleMouseMama  or DM me on Instagram!!