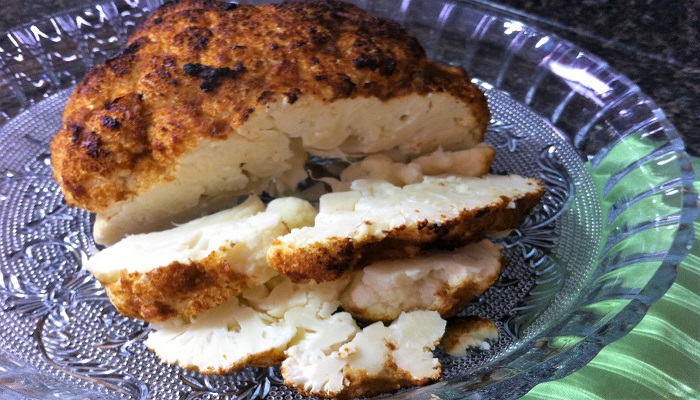 One of the things I do not have trouble doing is eating my veggies, but many folks do. Maybe it's the taste or texture, I am not sure, but it seems like most of the people I know are not BFF's with their greens. Or whites or yellows and oranges. And they should be. We need them. We need the vitamins and the goodness they contain. One way to do that is to change up the way certain vegetables taste and feel. Make them more palatable. Our new contributor Kathy, has just the dish for you. If veggies aren't your thing (and even if they are,) you are going to want to make this.
Whole Roasted Cauliflower
Ingredients
1 head of cauliflower (outer leaves removed)

2 Tbsp (30ml) extra-virgin olive oil

1 Tbsp Dijon Mustard

1/4 Tsp Paprika

1 Tsp Cumin

1/4 Tsp Sea salt

Zest and juice of 1 Lemon

1/2 Cup chopped fresh parsley (optional

)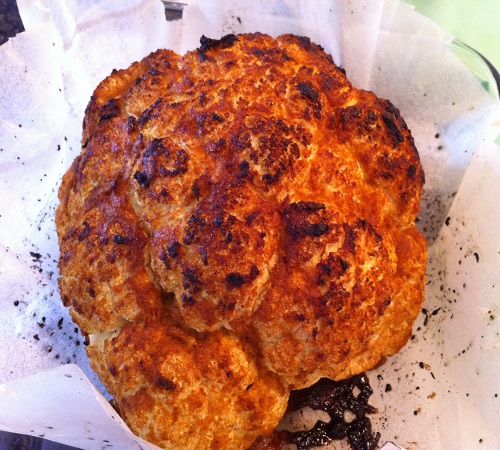 Directions
Preheat oven to 375 F (190 C).

Add cauliflower to a baking dish suitable for it's size.

In a small bowl combine 

oil, lemon zest and juice, mustard, cumin, paprika and salt. Mix well and rub evenly over

the cauliflower.

Bake for 45 minutes to 65 minutes until tender when pierced with a fork.  Cooking time will depend on the size of the

cauliflower.

Transfer to a serving dish (sprinkle parsley over the cauliflower now if you choose.)

Cut into slices/wedges and serve.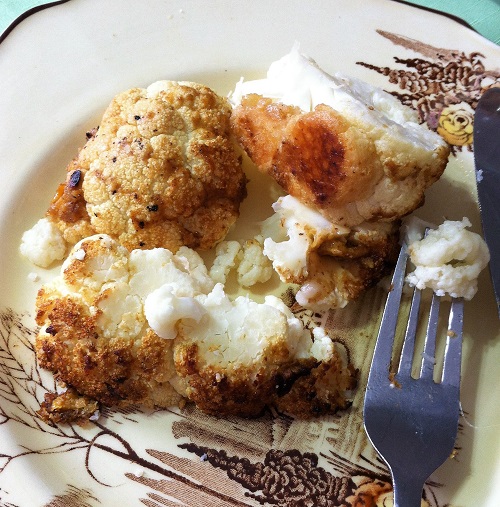 This dish makes a lovely side with all proteins or is great on it's own for a snack! What would you serve it with?
Enjoy!!
FT&PD
Suz & Kathy